How a Viral Video Helped Push Starbucks to Ditch Plastic Straws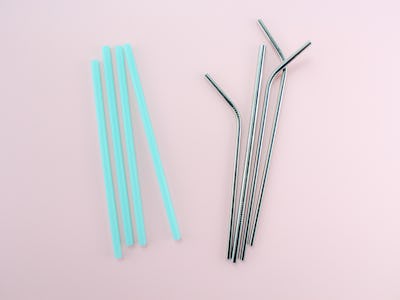 Flickr / stockcatalog
After a major political and cultural push to eliminate the use of plastic straws in the name of the environment, Starbucks, the second most valuable global fast-food brand (only behind McDonald's), has announced that it will completely ditch the oral tool by 2020 in favor of a gently sloping plastic lid.
The decision of the largest coffee-focused chain in the world to eliminate plastic straws from its 28,000 stores comes on the back of a grassroots environmental movement that was accelerated by a viral video and is evidence that activist pressure via social media can have significant real-world effects on corporations that are arguably more powerful than governments.
The Grassiest of Roots
The movement to ban or eliminate plastic straws specifically seemingly started with an 9-year-old named Milo Cress, who in 2011 started "Be Straw Free" after being struck by how wasteful straws were when ordering a soda at a restaurant.
Starbucks alone gives away 1 billion non-recyclable straws per year according to its own statistics. Its new lids, which contain polypropylene, can be recycled almost everywhere.
A Viral Video
According to many, including David Rhodes of Aardvark Straws, the small movement picked up steam in August 2015 after a video of a turtle getting a straw pulled out of its nose went viral. It now has over 30 million views.
Google Trends shows search interest in "plastic straws" reaching its highest point in history shortly after the video was published.
Plastic Straws Go Big Time
In the wake of the turtle video, the anti-plastic-straw movement seemed to accelerate quickly.
In 2015, Entourage star Adrian Grenier co-founded the Lonely Whale Foundation, which in 2016 started to try to bring the plastic straw conversation into the mainstream, starting with a #strawless room in Refinery29's "29 Rooms" show.
In 2016, Bacardi launched a campaign, using figures from "Be Straw Free," espousing the environmental evils of plastic straws.
In 2017, the Lonely Whale [debuted] the "Strawless in Seattle," which used influencers and pledges from large groups like the Seattle Seahawks and Mariners to imagine a strawless future.
Conveniently, around the same time, the city of Seattle decided to finally enact a single-use plastic ban that it had passed in 2008, voting to implement it beginning July 2018.
The Year the Plastic Straw Died
Following the campaign, a movement against the plastic straw reached critical mass.
In January 2018, a bill was introduced to the California Assembly that would make providing plastic straws in restaurants illegal, causing another spike in search interest.
In February, Queen Elizabeth II issued a royal decree banning plastic straws and bottles on royal estates, and in April, Prime Minister Theresa May announced a ban on the sale of plastic straws across the British Commonwealth.
With bans in place in the UK and Seattle, McDonalds announced that it was beginning a testing phase of alternative, compostable straw options on July 6. At the time, Starbucks also said it would be exploring compostable options in Seattle.
Now, Starbucks is ditching straws in most of its drinks all together.
The responses from McDonald's, and now Starbucks, are illustrations of how local activism and legislation can have huge social and environmental impacts across the world with a little help from the internet and viral videos.