London Police Head Happy to Use Face Scanners That Have Led to Zero Arrests
Cressida Dick described the system as merely a "tool."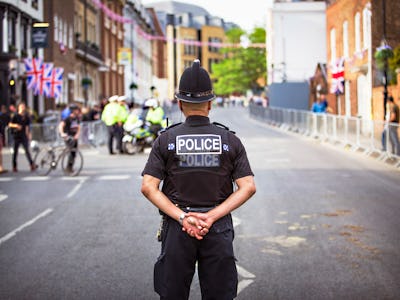 Unsplash / King's Church International
The head of London's police force supports continued use of automated facial recognition on Wednesday — despite acknowledging the technology's low success rate. Cressida Dick, commissioner of the Metropolitan Police, told a hearing at the London Assembly that the force has used the technology four times this year, and plans to use it a further five times before the end of the year.
The technology, known as AFR, is controversial due to its questionable success rate. Police use mobile CCTV cameras to scan busy crowds and identify wanted individuals, but data released under freedom of information laws in May show the system in use flags up innocent people in a staggering 98 percent of cases. Of the two people correctly identified by the system, one was no longer wanted for arrest and the other known to police as someone that regularly contacts public individuals but is not wanted for arrest. At the assembly hearing, Dick described the system as a "tool" and "tactic," adding: "I'm not expecting it to result in lots of arrests."
"If there's a technology that we can use lawfully – which we can, this is one – and is available, which we are trialling with massive safeguards… [and there is] the notion that that technology might be used in limited circumstances to identify against a small list of wanted offenders for serious violence, [then] I think the public would expect us to be thinking about how we can use that technology, seeing if it's effective or efficient for us," Dick told the assembly in comments reported by The Register. "And that's exactly what we're doing."
The Met is not the only force to use face recognition. The Chinese provinces of Henan, Shandong, and Xinjiang worked with a Beijing-based firm to develop wearable video cameras capable of scanning faces and comparing them to an offline database, with a test in Zhengzhou leading to the capture of seven people wanted in connection with major criminal cases and 26 traveling on false documents. Documents obtained by the American Civil Liberties Union also revealed that forces in Oregon and Orlando are using Amazon's Rekognition face scanners, which scans mugshots against footage.
The Met's technology is set to be deployed again in Stratford before the end of the month, which Dick describes as "one of [London's] highest hotspots of violent crime."
Not everyone is on board with the idea, though: British campaign group Big Brother Watch described the Met's implementation as a "dangerous Orwellian surveillance tool."