'Fortnite' Physical Copies Selling for Ridiculous Amounts on EBay
It's not even a year old.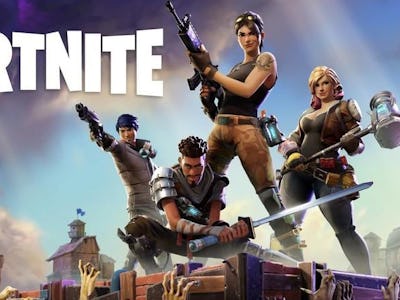 Google
Gamers usually go to eBay to purchase recent games for a bit of a discount, especially if a game came out last year. That is not the case with physical copies of Fortnite, which are selling for hundreds of dollars on the auction site.
An auction for a sealed, physical copy of Fortnite on the PS4 sold for $449 on eBay earlier in June. This is one of several auctions where the game, which originally had a price tag of $59.99, sold for two to three times that amount.
Published by Gearbox Software and released on July 25, 2017, the physical editions of Fortnite came out for the PS4 and Xbox One consoles. At $59.99, those who purchased the game received Early Access to the Save the World mode and a Founder's pack, which included weapons, skins, and other loot. Only a limited amount of physical copies were made thus causing it to be a rare game, and its current popularity raised the demand for these copies leading to these higher prices.
Physical editions for Fortnite came out before the launch of the free Battle Royale mode, which was Sept. 26, 2017. Since then it has reached an unheard popularity for a video game. Market Research Firm Superdata estimated Tuesday Fortnite: Battle Royale brought in $318 million in May alone and is expected to continue to grow. Due to its success, Epic Games announced it will put on the Fortnite World Cup esports event with a prize pool of $100 million.
For anyone who has a copy of Fortnite lying around, they might consider selling it on eBay to get some extra money to buy more V-Bucks.
Players who enjoy Fortnite: Battle Royale, but feel their skills are below average will be able to practice on their own island when Playground Limited Time Mode launches on Wednesday.