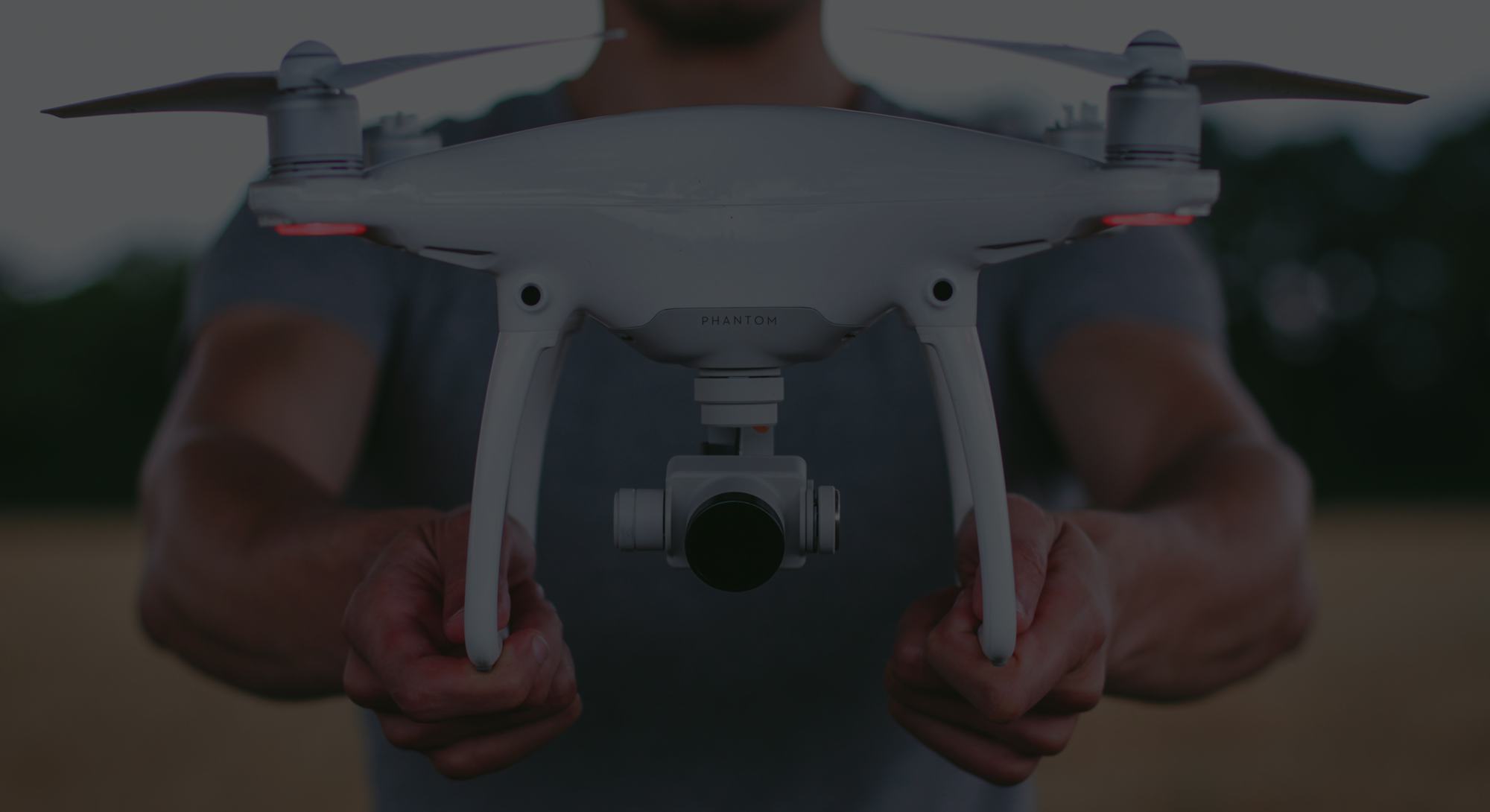 Innovation
Drones That Do Good
The humble drone repairs its beleaguered rep.
Unsplash / Christian Langenhan
One day, a drone could save your life. Those whirring octocopters that sometimes roam national parks can be an intrusive nuisance, snapping footage for YouTube followers while blocking tourists' line of vision, but the underlying technology can make the world a better place.
Drones are big money. In May 2016 the flying machines accounted for sales of over $200 million, with an average sales price of $550 per drone. While machines like the DJI Phantom have enabled cool overviews of Apple's new campus, they're also leading a quiet revolution in emergency responses. Here's three ways drones are making the world a better place:
Delivery to Your Hands
Amazon made headlines when Prime Air made its first drone delivery in December 2016, showing how one UK resident received their Fire TV stick and a bag of popcorn just 13 minutes after ordering. Nearly two years later, though, regulations have ground Jeff Bezos' flying dreams to a relative standstill.
In the United States, the FAA will need to make some changes to its rules on whether pilots need to maintain line-of-sight before Prime Air has any chance of launching stateside.
It may seem pedestrian compared to what's on the horizon, though. DelivAir, which debuted its services in October 2017, wants to send packages directly to your smartphone with a combination of zipwires. The concept, aimed at demonstrating the technical capabilities of its creator, Cambridge Consultants, is yet to enter the development stage.
A promo video shows a man out cycling that gets a puncture in the countryside, who orders a new inner tube and waits a few minutes to receive the parcel in his hands.
"There are lots of fun and convenient use cases we could imagine, like having a sandwich delivered to you on a sailboat or sending flowers directly to the hands of a love interest in the park," Dylan Garrett, project engineer at sister company Synapse, tells Inverse. "But some of the more compelling use cases are for safety critical situations, like bringing a first aid kit to a hiker, an inner tube to a stranded cyclist, or an EpiPen to a person in need."
The system is simple. Order a product and select the drone from the delivery options. The drone uses the phone's GPS signal to find your approximate location, before switching to optical 3D tracking to complete the journey. When it's near, the user flips their phone over to blink a code using the rear camera LED. This authenticates the drop and completes delivery. The authentication system means DelivAir could deliver age-verified products like alcohol or sensitive documents.
"Drones aren't limited to traveling on roads and aren't impacted by traffic like other delivery systems," Garrett says. "DelivAir takes full advantage of that freedom by navigating to the recipient, wherever he or she happens to be."
Blood Deliveries
Zipline delivers life-saving medicine to the hardest-to-reach places. The firm started its service in October 2016 with a Rwandan government contract to use one distribution center with 15 drones. The results have been staggering.
"We are the first (and I believe still only) company in the world that operates a national daily drone delivery service," a Zipline spokesperson tells Inverse. "We have flown 300,000 km (all autonomous and beyond visual line of sight) over the course of more than 5,000 flights to deliver 7,000 units of blood."
The company delivers over a fifth of the blood supply outside the capital city of Kigali. The dependable nature of deliveries means blood product usage has increased by 175 percent and waste has decreased by 95 percent. Plans are underway for a second distribution center.
Zipline isn't stopping there. Last month, it unveiled a new drone that can cut the time between receiving an order and sending a drone from 10 minutes to one minute. The fixed-wing aircraft can move at around 80 miles per hour up to 100 miles away, carrying up to four pounds of cargo. The company is working with the Federal Aviation Administration to integrate the technology stateside.
Crisis Response
DroneSense is an Austin, Texas-based company founded in 2015 by a group of early drone adopters who wanted to go beyond just tinkering with toys. The team spotted an opportunity to save lives by gathering data for first responders and they envision a future where every police station or fire department has a response drone that serves as the first responder on a scene.
Here's how DroneSense thinks it might work: first responders will fly a drone and all parties — the pilot, the police, and officials at a central operating center — all can communicate with each other about whatever the drone is doing at that time.
"This gives the responders perfect information to make split-second decisions with great accuracy," a DroneSense spokesperson tells Inverse.
DroneSense offers a software platform with three key components. AirBase is a record system that shows core data across all missions and files custom reports. Pilot is a tablet-based app for flying the drone itself using a video feed. OpsCenter shows live pilot sessions, allowing users to watch ongoing feeds and communicate with pilots.
The system enables a high degree of public transparency, as each pilot can be identified by name, rank, certification. The individual flight paths are recorded and the group can also release the information to the public. The group works with organizations like the Airborne Public Safety Association and WeRespond to safely integrate the drones into everyday usage.