Instagram Will Debut IGTV for Longform Viewing on the App
The feature would move the platform into YouTube territory.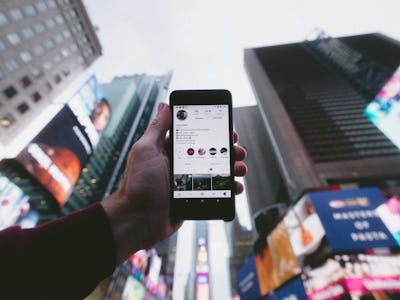 Unsplash / Jakob Owens
Instagram has become synonymous with its short Stories format that easily allows you to watch tens, if not hundreds, of video clips in one sitting, but at 1:30 p.m. Eastern on Wednesday, Instagram is expected to step into the arena of longform video.
Instagram will debut a feature called IGTV at a press event Wednesday that will allow users to record and watch 15 second to 60 minute videos, for a longform viewing experience that should change the way people interact with the app.
The company has reportedly been meeting with content creators in preparation, encouraging them to use the platform. Users will supposedly be able to find the new feature in the Explore tab.
Early Wednesday morning, Matt Navarra posted a screenshot to Twitter of what he says the creator-portal for the platform will look like, along with other details.
Wednesday afternoon before their launch event, Instagram for Business released details of its news feature in a press release, saying "We are re-envisioning mobile video with a new standalone surface that features longer videos and easy discoverability through channels, all in a vertical format that sits upright, in the palm of your hand."
According to TechCrunch (and seemingly partially validated by the above screenshot), the feature will allow for vertically oriented videos in 4K.
Instagram prefaced the news it will make it easier for more people to spend time on the app by announcing last week that it would also make it easier for people to monitor how much time they spent on the app Instagram Usage Insights is a feature for Instagram users to monitor their use of the app. Essentially, Instagram rolled out a feature to enable people to more easily see how much time they waste on Instagram before it released a new feature to enable them to spend more time on Instagram.
The possibility of longform Instagram video was first reported by The Wall Street Journal, and signals a shift into a territory of video currently dominated by Alphabet's Youtube. If successful, Instagram's longform feature will launch a whole new generation of longform video creators, and potentially poach YouTube's primary creators.
You can watch the announcement on Instagram's Instagram account, or in this CNET stream.
Editor's Note: As of 1:58 p.m. Eastern, 6/20/2018, this story has been updated to reflect the most current information about IGTV.