Tron TRX: What To Know About BitTorrent Acquisition and Tron Independence Day
It's a big month for Tron. 
by James Dennin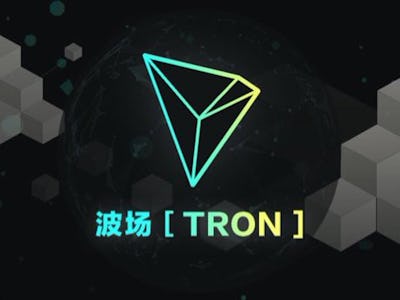 Tron
It's a big month for Tron. The entertainment industry focused blockchain startup is reportedly acquiring BitTorrent — the company behind the largest peer-to-peer file sharing protocol — in a deal worth between $120 and $140 million. It's a buzzy number, though TechCrunch reports that BitTorrent has been seeking a buyer for a while.
For those keeping track, news of the sale broke just days ahead of Tron's expected "independence day," slated for June 25, the point at which Tron will complete its migration off of Ethereum to become what it hopes will be one of the most competitive public blockchains in the world.
As you might expect, the timing of the deal has prompted a great speculation about what Tron — which plans to become a kind of decentralized ur-Apple and Google Play store where creators can better own and monetize their content — plans to do with the BitTorrent, which allows users to easily upload, host, and share files.
According to CoinDesk's report, one common theory is that Tron plans to pair the project it's launching with the resources of a more established platform. Speaking to a French podcast, Tron founder Justin Sun said there would be some "activities" to announce in July.
How Will Tron Independence Day Work
The acquisition will create a scrappy union between BitTorrent — which has weathered accusations that it enabled copyright infringement — and Tron, recently dubbed the "Frankenstein" of cryptocurrency by the researcher Lucas Nuzzi, because its early growth relied so heavily on code built on other platforms like Ethereum. The goal of the acquisition, and the fork, is to put those accusations to rest.
On fork day, people who own Tron's Ethereum-powered tokens, which adhere to the ERC20 standard, can exchange them for a new set of tokens built on a native Tron network called TRON20. You can check Sun's Twitter page for a running list of exchanges that will be supporting the 1-1 swap.