More Companies Drop Chris Hardwick Following Sexual Abuse Allegations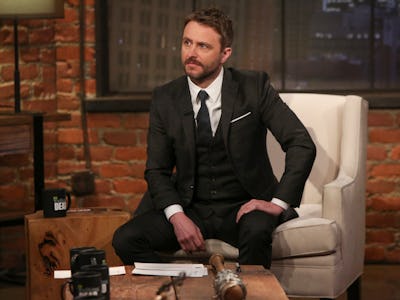 AMC
Actress Chloe Dykstra recounted her abusive relationship with geek personality Chris Hardwick in a Medium post on Thursday. Since the release of that post, multiple companies distanced themselves from Hardwick over the abuse allegations, including the network he has worked with for the longest time.
AMC, the network that hosts Talking With Chris Hardwick and Talking Dead, released a statement Saturday confirming that it will not air his Talking show while it "assesses the situation" according to Deadline. It also stated Hardwick would not moderate the AMC and BBC panels at Comic-Con International in San Diego next month. The Kaaboo Festival in Del Mar, California announced it removed Hardwick from the comedy lineup in September.
Nerdist, the company founded by Hardwick back in 2012, removed all references to the comedian from its site Friday and stated he has had no involvement with the company since December 2017.
Dykstra recounted many of the situations in which Hardwick was abusive in her Medium post called "Rose-Colored Glasses: A Confession." She writes how the relationship started with him demanding she could not go somewhere at night, have close friends, drink any wine, take pictures of them, or speak in public places. Dykstra also alleges he sexually assaulted her and caused her to be blacklisted from several companies she used to work with after the two broke up, which led to her having suicidal thoughts.
Hardwick responded to the abuse allegations in a statement to Deadline. He denied the claim that he sexually assaulted Dykstra and that he broke off the relationship when he found out she cheated on him. Hardwick also added that after their breakup, Dykstra pursued him for several weeks saying he was "the one" and she "wanted to have kids" with him.
Dykstra took to Twitter Friday to announce she was taking a break from the internet, but she was "overwhelmed" from the support she's been receiving since the post went public.