Microsoft Andromeda: Patent Reveals Incredible Mini Surface Device
A new patent suggests the company is planning something big.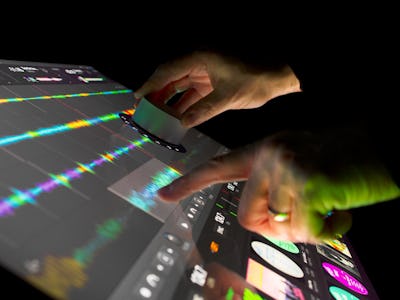 Microsoft
Microsoft is working on something big. A patent filing for a "hinged device" was published by the United States Patent and Trademark Office on Thursday, in the same week that rumors are swirling that the company is planning to bring three new Surface-branded devices to the market.
The patent, spotted by DigitalTrends, bears similarities to the rumored "Andromeda" device revealed by Thurrott.com as coming later this year. The product is said to be aimed at kickstarting a new era of dual screen computers, similar to how the Surface Pro and Surface Book demonstrated to other manufacturers the possibilities of Windows on high-end machines.
The filing explains that the hinge concepts outlined "can be utilized with any type of device, such as but not limited to notebook computers, smartphones, wearable smart devices, tablets, and/or other types of existing, developing, and/or yet to be developed devices." Nonetheless, the included diagrams align with the concept of a dual-screen computer used as part of a new product category:
Note that this is a small device, possibly a similar size to the iPhone:
Microsoft's product can lay flat, but it's unclear whether there's any special screen merging going on here. The patent merely explains that a single user interface "can be presented collectively across displays [which] offers basically twice the display area."
The device can also flip back to turn into something like an alarm clock:
It's not the first time a company has tried to make the dual-screen computer happen. Nintendo saw big success with its DS and 3DS, but the Switch uses a more traditional tablet-form layout. Intel also demonstrated a Tiger Rapids pen-powered notebook earlier this year. Microsoft's secret Courier tablet project also experimented with ways to use two screens:
If "Andromeda" is indeed the future of Microsoft Surface, the company is remaining tight-lipped. A company spokesperson told Inverse that Microsoft does not comment on rumors or speculation.