'Aquaman' Will Be Good the Same Way 'Wonder Woman' Was, Director Hints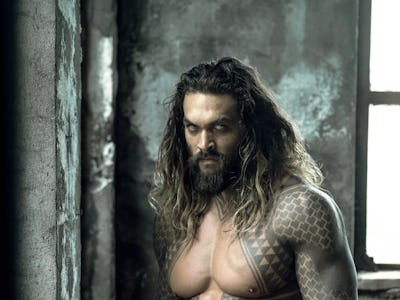 Warner Bros. Pictures
There are considerably fewer movies in the DC cinematic universe than Marvel, but Aquaman is pulling a Wonder Woman by setting itself as far away from the shared continuity as possible.
In the most recent issue of Entertainment Weekly, which hits shelves on Friday, June 15, director James Wan revealed that his DC superhero film is in the DC movie universe, but takes place as far away from Metropolis once can imagine. In short, what happens in Atlantis, stays in Atlantis.
"The water world my movie takes place in is so separate and so far apart from previous DC movies it's like I'm making my own sci-fi fantasy film," Wan told EW. "This is a whole new underwater world nobody has seen before in live action."
Based on those quotes, Aquaman is closely resembling Wonder Woman, the major hit of summer 2017 also set in the DCU but was took place in Europe during World War I. That's decades before other DC movies, like 2013's Man of Steel or 2016's Batman v Superman: Dawn of Justice and Suicide Squad. While the timeline of Aquaman remains a little vague, the physical setting is definitely outside Gotham City limits.
It's a very smart creative choice on the part of Wan. Based on the short history of the DC cinematic universe, the one movie virtually everybody liked is the one that cared so little about Easter eggs and nods to other characters. Patty Jenkins' Wonder Woman introduced a unique world with vividly distinct characters. Fingers crossed Aquaman will do the same.
Aquaman will be released in theaters on December 21.