iOS 12 Will Make It Easier To Report Spam Calls and Texts 
Spam calls getting worse? Apple's making it easier to do something about it.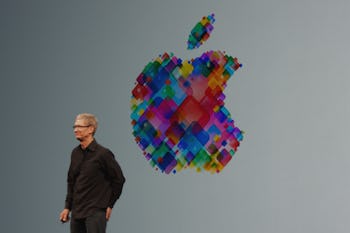 Flickr / deerkoski
It's not just you: The scourge of spam calls to our smartphones appears to be getting worse. Between the end of 2009 and the end of 2017, the number of consumer complaints to the Federal Trade Commission about spam calls quintupled, according to the agency's latest report.
Fortunately, Apple is reportedly making it easier for its developers to push app integrations that enable you to automatically report unwanted phone calls and texts, according to 9to5Mac's Chance Miller.
Users could already report messages and calls sent through iMessage, and according to Miller's report the new features will not be native to Apple, and require downloading a third-party app that makes use of the new functionality. But it will hopefully give app developers yet another tool to help consumers fight back against the unwanted calls.
How to Prevent Spam Calls
The new tools are a welcome sign that Apple is starting to take the problem more seriously. The Google Pixel, Pixel 2, and Samsung Note all already have features that automatically flag suspicious calls, though the Verge noted the features can be buggy.
Your phone provider also likely offers souped-up spam protection through a premium service like Verizon's Caller Name ID or Sprint's Premium Caller ID.
As a general matter of practice, it's a good idea to avoid picking up calls from phone numbers you don't recognize, and adding yourself to the national do-not-call registry, though bots and services that enable scammers to delete and make up new phone numbers have made the latter less effective.
If you have to answer that phone call, keep an ear out for callers claiming to have trouble hearing you. If a scammer has access to some of your personal or financial information, they can use audio recordings of you saying "yes," to authorize any number of fraudulent charges, according to an alert last year from the Federal Communications Commission.