'Fargo' Season 2 Trailer Teases Next Season of Polite Violence 
The cast is great and just blindingly caucasian.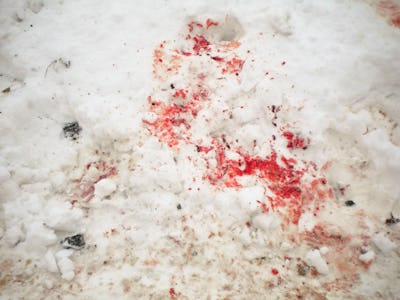 Noah Hawley, the brilliant showrunner/writer behind FX's televisualization of Fargo, has recruited the ultimate team of vaguely nordic seeming, mildly innocuous, totally decent actors to populate his second season. We've got Patrick Wilson, the platonic ideal of white dude; Kirsten Dunst, who once played Marie Antoinette; and Brad Garrett, the lummox from Everybody Loves Raymond. And then there's Ted Danson, Jesse Plemons, Kieran Culkin, and that guy from Burn Notice. It's an impressive bit of intentional whitewashing, but until we saw the freshly released trailer we weren't sure what these Anglo-Saxons were actually going to get up to on the ennui-swept plains.
Well, now we know some stuff. The second season of the anthology show takes place in the '70s. The show follows Wilson, who plays a gruff sheriff, and concerns a shooting in a diner that makes Dunst super nervous and twitchy. We also now know that Ted Danson plays a lawman (and looks good/evil doing it); that the dude from Burn Notice has a horrible neckbeard, two lackeys, and some social disorders; and that the show's trademark slo-mo timing will still be a hallmark.
But the big reveal here is the voiceover, in which we hear our man Wilson getting philosophical about the world. That represents a marked change from the first season, which was plotted as though to prove that old adage about history being "just one fucking thing after another." It looks like Season 2 is gonna have big thoughts about society, war, probably Ronald Reagan, and donuts.
Sounds pretty damn watchable.