Dash Reveals How Rewards.com Scheme Will Help Crypto Crush PayPal
The cryptocurrency's new partnership could spell the start of something big.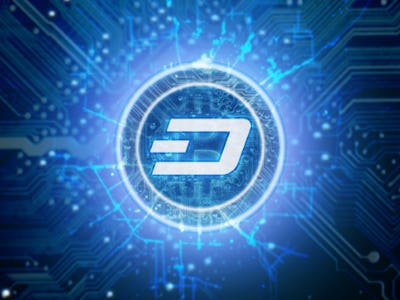 Dash
Dash, the 12th-largest cryptocurrency as of Thursday morning according to CoinMarketCap, is making new partnerships in a quest to become bigger than PayPal. Last week, the project rolled out a partnership with loyalty rewards website Rewards.com so users can redeem Dash for purchases made via the service. It's a real-world application for cryptocurrency, a technology that has thus far remained the largely the domain of early adopters and speculators.
"It's a way for mainstream people to start dipping their toe into cryptocurrency," Bradley Zastrow, director of global business development for the Dash Core Team, tells Inverse. The scheme avoids some of the biggest hurdles to getting people involved in cryptocurrency, like confusing exchanges and unclear payment instructuctions. "Right now today, we're still far away from mainstream adoption."
This plan could help change that by allowing Rewards.com users in the to sign up and get savings and cashback from more than 7,000 merchants, including Macy's, Nike, Neiman Marcus, Walmart, Samsung, and Home Depot. Users earn points on their purchases that they can redeem or ask to convert into cash. Where before users could request the cashback via check or PayPal, a scheme that has so far given out over $100 million, this new plan enables users to request Dash instead.
Dash Coin Predictions for Cryptocurrency
That's just the beginning, hopefully. By the fourth quarter of this year, the partnership will expand so users can actually spend Dash accumulated in their account in brick-and-mortar stores by scanning a QR code at the checkout to complete the purchase. This cuts out the middleman of having to request a gift card for the relevant store or for placing a cashback request and using an alternative method.
It's the sort of idea that could make cryptocurrency more commonplace, as buyers get used to the process and start exploring further. While the cryptocurrency market surged in value at the end of last year, moving from a market cap of $148 billion on October 1 to $829 billion on January 7, this didn't quite translate into a revolution in real-world payments. CoinMap lists just 12,617 venues that accept Bitcoin, and the list of online stores that accept cryptocurrency is still relatively small.
Zastrow, who moved from a 17-and-a-half-year career at American Express to join Dash in December 2017, sees cryptocurrency as an ideal vehicle to bring about a financial revolution.
"It feels weird to be saying 'the next PayPal' in kind of that sense," Zastrow says. "We definitely want to be broader and bigger than that."
Dash — which stands for "digital cash" — is a fork of Bitcoin created in 2014 that makes a number of key changes. Unlike Bitcoin transactions that can take hours to confirm and once hit an average fee of $55, Dash transactions take less than a second and usually cost just a few cents.
Dash Coin's Decentralized Organization
Beyond the technical aspects, Dash touts a unique governance structure. It's managed by a self-funded decentralized autonomous organization to help make decisions quickly: while the decision on whether to change the size of a single block trundled on for months with Bitcoin, it took just 24 hours under Dash's DAO structure. Unlike Bitcoin, where miners keep 100% of the Bitcoin rewards, the resultant Dash from the mining process is split three-ways to maintain this structure: 45 percent to miners, 45 percent to masternodes (akin to shareholders) and 10 percent to a DAO-managed treasury.
Dash is one of the thousands of projects on the market, with numerous "initial coin offerings" vying for attention. Many of these fail — a February report found 43 percent of 2017's ICOs had already folded — but Zastrow sees Dash emerging as one of the big players in the consolidated market that emerges over the next couple of years, likening the current glut of projects to "the early internet dot-com days."
Zastrow has his sights on something bigger, though — PayPal. Cryptocurrency could transform markets like the remittances foreign nationals send back to their home countries, which can cost several dollars for transactions. It would mean no longer depending on the approval of a third party, ideal for legal marijuana and other businesses that face compliance issues. It hopefully means cutting the banks out of the equation, moving money directly from consumer to merchant with no headaches or withholding fees.
"On your checkout page, it would be great to see, there's your Visa, there's your Amex, and theres your Dash button," Zastrow says. "Boom, you click it, done."
With the Rewards.com program, this vision may take one step closer to reality.
The author of this article has a stake in Bitcoin.