WWDC 2018 Rumors: Apple Set to Bring Key iOS 11 Change to Mac
This could breathe new life into the platform.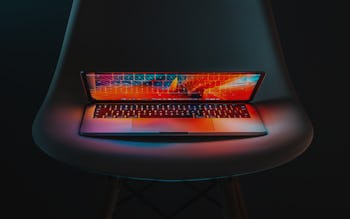 Unsplash / Michał Kubalczyk
Apple may be about to bring one of iOS 11's biggest changes to the Mac. The Mac App Store, which has languished since its 2011 introduction with a Snow Leopard software update, may receive a redesign in a similar vein to the iOS App Store makeover that debuted last fall. The redesign transformed the dull storefront into a magazine-style curated layout.
John Gruber, an Apple insider that maintains the Daring Fireball blog, suggested in a Thursday post that he was "looking forward to…seeing this sort of treatment on the Mac App Store" during the company's Worldwide Developers Conference set to start on June 4. Apple is expected to unveil new versions of macOS and other software in keeping with annual tradition, but details are scarce. 9to5Mac notes that Gruber "has a history of making casual comments like these in blog posts and letting them serve as his coy way of 'leaking' upcoming features."
The redesign could breathe new life into the Mac App Store. The iOS redesign brought an 800-percent increase in downloads for featured apps, according for Sensor Tower data released last month, so a similar move could also boost interest. Apple's approach to highlighting the apps it thinks showcase the best of the platform moves the focus away from the top charts, now hidden further down on secondary pages.
The Mac App Store needs something to draw people in. Unlike the iPhone, where the App Store is by far the easiest way to install an app, the Mac still enables developers to offer their apps for download from their website, leading some to question why they would choose to offer their creation through a store with rigid pricing structures and no free trial system.
Apple will set the stage for the next year in software updates at its annual event on June 4, with updates expected for iOS, macOS, watchOS and tvOS. In years past, Apple has offered a beta version of software to developers soon after the show, while releasing the final version to the public in the fall.
The future of the Mac is just a few days away.