Apple Just Enabled Users to Download All Personal Data. Here's How.
The company is taking a big step.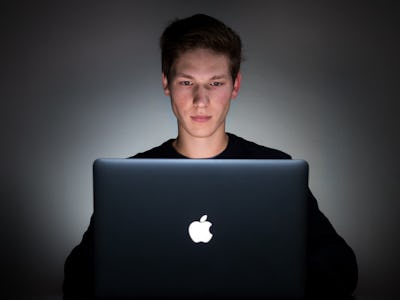 Unsplash / Grzegorz Walczak
Apple is enabling its users to download all their personal data into a single file. Ahead of the European Union's mandated implementation of the General Data Protection Regulation on May 25, the company released a new tool on Wednesday that downloads all data that is held about a user.
The move comes at a time of increased scrutiny over which data companies hold on users and how people access it. In March, Facebook announced an expansion to its tools to enable users to download a broad range of information held by the company on its users. Last month, Instagram released a download tool to enable users to leave the platform and collect their information all at once. On Tuesday, Spotify also released a tool to enable its users to download their information.
Here's what to know about Apple's tool:
What Data You Can Download From Apple
Apple allows users to download the following information:
App Store, iTunes Store, iBooks Store and Apple Music activity
Apple ID account and device information
Apple Online Store and Retail Store activity
AppleCare support history, repair requests and more
Game Center activity
iCloud Bookmarks and Reading List
iCloud Calendars and Reminders
iCloud Contacts
iCloud Drive files and documents
iCloud Mail
iCloud Notes
iCloud Photos
Maps Report an Issue
Marketing subscriptions, downloads and other activity
Other data
The download will include app usage and activity information (in JSON, CSV, XML or PDF format), contacts, calendars, bookmarks and emails (in VCF, ICS, HTML or EML format), and videos, photos and documents in their original format. It does not include music, app, book, film or TV show purchases. It also doesn't include transaction history from the Apple online store, nor does it cover marketing communications. Apple directs users to a separate process to retrieve these last two pieces of information.
Who Can Use This
The tool currently only works for member states of either the European Union or European Free Trade Association. That means it's available to users in Austria, Belgium, Bulgaria, Croatia, Cyprus, the Czech Republic, Denmark, Estonia, Finland, France, Germany, Greece, Hungary, Ireland, Italy, Latvia, Lithuania, Luxembourg, Malta, the Netherlands, Poland, Portugal, Romania, Slovakia, Slovenia, Spain, Sweden, the United Kingdom, Iceland, Liechtenstein, Norway, and Switzerland.
It may not be long before the list expands further. Apple tells MacRumors the tool will roll out further "in the coming months."
How to Download Personal Data
Getting your data is simple:
Sign in to the privacy website.
Go to "Get Started" under "Obtain a copy of your data."
Choose which sets of data you want to download.
Choose how large you want the resultant files. Your options are 1GB, 2GB, 5GB, 10GB and 25GB.
Submit your request. Apple claims to respond to queries within seven days, during which time it will run checks to decide if you are the user responsible for the data.
And that's it! Once you have the data, you could print it out, send it to your friends, or even upload it to a competing cloud service. It's up to you.