'Call of Duty: Black Ops 4': Release Date, Trailer, Preview, Beta and More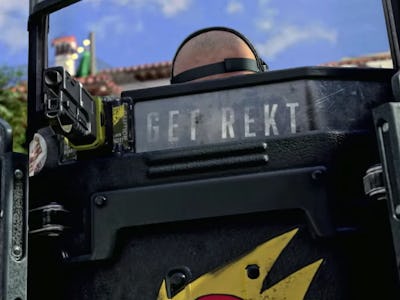 YouTube
C all of Duty: Black Ops 4 will make some big changes when it comes out on October 12. Not only will there be no single-player campaign, but also players will experience a new mode that will look to challenge Fortnite for the battle royale crown.
Treyarch held a livestream of the Black Ops 4 reveal on Thursday. Members of the development team came out to explain what's new in the latest entry in the Call of Duty series. The theme of the event was creating a game that can satisfy different players and last for years.
A Revamped Multiplayer
Call of Duty is known for its multiplayer, and Black Ops 4 will make some significant changes to the formula. Gone are the various mobility changes in recent games that were not popular with players such as thrust jumps and wall run. Specialists will return with each having their own special equipment. Each weapon will have their own unique attachments making them far more unique than in previous games. Although there is no single-player campaign, multiplayer will have its own narrative and set between the events of Black Ops II and Black Ops III.
Triple the Zombies
Zombie mode was first included in Call of Duty: World at War 10 years ago. In Black Ops 4, Treyarch will have three different maps for the mode starring a new group of zombie fighting heroes. "Voyage of Despair" will take place on a trans-Atlantic cruise ship, "IX" will put players in a Roman gladiatorial arena, and "Blood of the Dead," which takes place in a prison. Players control Shaw, Bruno, Diego, and Shaw who are investigating an ancient order who are trying to take over the world. Treyarch will also include customizable options to let players make their own rules, and it will add updates after launch to keep the mode fresh.
Blackout
Arguably the biggest announcement from Treyarch was also the one with the least amount of info. A new battle royale mode called Blackout will take the content from all the Black Ops games and throw them on a map 1,500 times the size of Nuketown. Players will be able to fight on land, sea, and air with characters from the previous entries in the Black Ops series. Additional details were sparse such as how many players can compete in a match.
Black Ops 4 looks to be the most ambitious Call of Duty title both as a game and an income generator for Activision. There will be a beta test for the game, but no date was announced. Fans can expect more details in June during E3.
It's clear that the publisher wants to start earning the big bucks that Fortnite earns on a monthly basis.