Pay What You Want for the Ultimate Web Developer Bundle
Finally you can haggle with a website.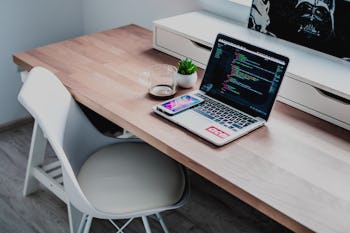 Unsplash / Alexandru Acea
Stuck in a dead-end job? Want a cool hobby that isn't trawling Netflix for an at-best entertaining Scandinavian procedural you haven't seen eight thousand times already? Just plain bored? Maybe web development should be your new thing. It's an interesting, vital skill in modern times, and if you really like it you can make a garbage truck full of money doing it as your job, too.
The Ultimate Web Developer eBook Bundle is every last tool you need to go from "huh?" to "huh!" in the lucrative world of web development. In this seven-part course (each of which is usually worth up to $60), you'll learn the ins and outs of everything. Domain design, top info and tips from expert programmers, professional javascript techniques, you name it.
With the bundle, you'll get lifetime access to books such as "Professional Java for Web Applications," "Professional C++," and "Professional Java EE Design Patterns" among tons more.
Even if you're not ready to take the full leap into web development just yet, this course offers invaluable information and instructions on very basic coding. If you've ever been sitting there like "I should at least know how that website works where you click a button and it makes the Inception noise," you'll be well served to get in on this course while it's cheap as all hell.
And it really is cheap. Normally $345, the Ultimate Web Developer eBook Bundle is currently available to Inverse readers at a price that is up to you. Seriously. Just match or beat the average price people are paying (at the moment that's $14.67), and you'll be bringing home unlimited, lifetime access to a serious cache of development and coding know-how. Why wouldn't you?