Who Is the Golden State Killer? Suspect Caught After 40 Years Unidentified
Michelle McNamara's best selling book may have helped propel the arrest.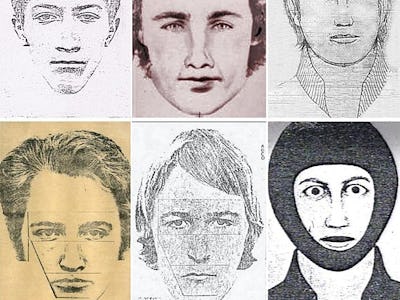 Authorities in Sacramento on Wednesday are expected to announce the arrest of a suspect in a serial rape and murder case dating back to the 1970s.
The perpetrator has been referred to by several names stemming from strings of crime in various regions of California. Those names include the East Area Rapist, the Original Night Stalker, and the Diamond Knot Killer, but the most well-known name given to the perpetrator may now be the Golden State Killer, a label coined by the late author Michelle McNamara in her bestselling book on the case.
The same perpetrator is believed to have killed at least 12 people and raped at least 45 victims in the 1970s and 1980s around various parts of California. He also burglarized hundreds of homes during that time.
A source told The Sacramento Bee the suspect has been living in the Sacramento area. FBI agents and law enforcement were seen outside the home of Joseph James DeAngelo, 72, in Citrus Heights Wednesday morning. According to The Sacramento Bee DeAngelo, an ex-cop, is listed in Sacramento County jail records as being booked on two counts of murder.
A press conference is planned for Wednesday at 3 p.m. Eastern.
DeAngelo's arrest could be the result of a recently renewed push to solve the case by the Sacramento County Sheriff's Department as well as District Attorney Anne Marie Schubert.
McNamara's recently released book about the Golden State Killer, "I'll Be Gone in the Dark," reached No. 1 on The New York Times bestseller list last month. The exhaustive book delves into attempting to find the identity of the killer, and was written by comedian Patton Oswalt's late wife, who died in her sleep in 2016. McNamara, who ran a true crime site called True Crime Diary, coined the term Golden State Killer.
In June of 2016, the FBI also announced in a news conference that it was offering a $50,000 reward for information that would lead to the arrest and conviction rapist and killer. On Megyn Kelly earlier this year, Paul Holes, a cold case investigator who has been working on the Golden State Killer case told Kelly that the killer had left DNA at crime scenes across the state. Now, Holes said, present day DNA technology was likely what would lead authorities to discover his identity.