Elon Musk-Linked OpenAI is Paying Researchers Huge Money to Save Humanity
OpenAI is paying huge amounts to attract the best talent.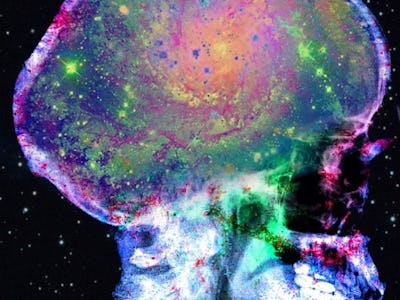 Imgur
Some of the top minds in Silicon Valley are getting paid big money to protect humanity against the worst excesses of artificial intelligence. A tax filing discovered on Thursday from OpenAI, a nonprofit founded in December 2015 by tech entrepreneurs Elon Musk and Sam Altman, shows the firm is paying some researchers in excess of $1 million to research ways that A.I. can benefit society as a whole.
The New York Times revealed that OpenAI's Ilya Sutskever, a former Google employee, was paid over $1.9 million in 2016. Researcher Wojciech Zaremba told Wired in April 2016 that the company's offer to him was "borderline crazy." In total, the firm spent $11 million in its first full year of operations, with $7 million going on salaries and benefits for its 52 employees. In general, the field commands high salaries because researchers that actually understand it are in short supply and high demand, with top names easily receiving seven-figure compensation packages.
Musk has spoken before about why such research is vital. At the South by Southwest conference in Austin, Texas, last month, Musk said that A.I. "scares the hell out of me," and that it is "far more dangerous than nukes." He similarly told a conference of American state governors in July 2017 that A.I. is "fundamental risk to the existence of human civilization," and that "we need government regulation here" before it's too late. Musk left the OpenAI board in February, citing a conflict of interest with Tesla's A.I. efforts, but he remains a donor and advisor.
Beyond Sutskever, the investigation found more signs that OpenAI is willing to pay big money to attract the best minds. Ian Goodfellow, another former Google employee, received $800,000 in 2016 despite only joining in March, while roboticist Pieter Abbee received $425,000 that year despite joining in June. These employees could likely receive more money elsewhere: Sutskever said that he received offers "multiple times the dollar amount I accepted at OpenAI," but chose Musk and Altman's firm because he believed in its mission.
OpenAI has made big strides in the field, with a bot achieving vitcory in a Dota 2 tournament, but there's more to come. The firm could make an appearance at this year's Conference and Workshop on Neural Information Processing Systems from December 3 to 8, after representatives attended the previous two events to discuss research.
A.I. could have a big impact on the future, and OpenAI is willing to spend big money to ensure it's a positive impact.