Lyft Becomes the Environmental Leader in Ride-Sharing with Carbon-Neutral Plan
The carbon offset program will be one of the largest in the world.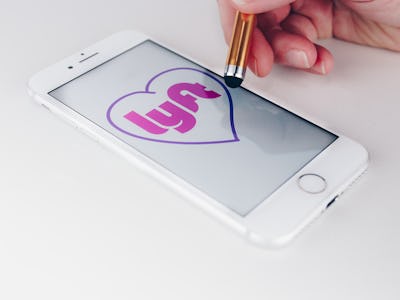 Flickr / stockcatalog
Lyft co-founder John Zimmer announced that the company will purchase enough carbon offsets so that every Lyft ride will be carbon neutral. By funding these environmental initiatives, both Lyft and 3Degrees, its partnering renewable energy company, claim that the ride-sharing company will be among the 10 largest voluntary offset programs in the world.
On Thursday, Zimmer outlined the initiatives Lyft will be funding, including renewable energy ventures, forestry projects, and programs to capture of emissions from landfills. Lyft joins other Silicon Valley companies focusing on carbon neutral plans in April. The move comes a week after Apple announced that all of its retail stores and corporate offices now run on 100% clean energy. Earlier in April, Google reported success on its plan to use wind and solar power to offset its operational energy use.
"The stark reality is that transportation is one of the largest sources of greenhouse gas emissions," Zimmer announced on his Medium page. "As a growing part of the transportation ecosystem, we are holding ourselves accountable to being part of the solution. We're in the unique and fortunate position to be a driving force in bringing forward a more sustainable future, and we don't take that lightly."
Investing in carbon offsets will give the company an opportunity to combat climate change without having to overhaul its business model, one that puts a lot of cars on the road. The majority of these projects will be in close proximity to Lyft's largest markets, according to Zimmer, and all of the investments will be based in the U.S.
The biggest hurdle for Lyft moving forward will be to ensure that all of these diversified investments yield the right results. By partnering with 3Degrees, Lyft will be able to measure a project's output according to third-party standards. 3Degrees is expected to oversee the verification of each project and identify the project's "additionality," or emission reductions that are directly a result of Lyft's investment.
"This action is not the full solution, but a real step forward," Zimmer said. The company already had a history of environmental responsibility and even signed the "We Are Still In" declaration, promising to adhere to the tenets of the Paris Agreement despite the U.S. government's removal from the accord. But by becoming carbon neutral, this will be the largest move in its environmental legacy to date.