Tesla Accused of Misrepresenting Worker Injuries, Says Report
Tesla was quick to respond.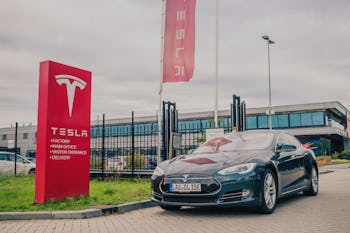 Flickr / JayUny
Elon Musk's electric-car company Tesla has been accused of failing to accurately report worker injuries at its Fremont, California factory. According to an investigative report by the magazine Reveal, the company excluded a number of serious injuries from legally mandated reports in order to improve its injury statistics. In light of these allegations, Tesla released a statement refuting each of Reveal's alleged findings and claimed the publication was a part of a union-led "calculated disinformation campaign against Tesla."
The magazine's article cited internal company records, including emails and injury reports. The authors stated this information was obtained through interviews with "more than three dozen current and former employees," some of whom were identified in the story. The most critical accusation was that Tesla mislabeled work-related injuries as "personal medical issues" and that safety was seen as less important than production. Reveal asserts that the driving factor here was showing that the company's injury rate was at the industry average, all while it tried to meet the manufacturing goal of 20,000 Model 3s per month.
"Tesla recorded 722 injuries last year, about two a day," stated the article. "The rate of serious injuries, requiring time off or a work restriction, was 30 percent worse than the previous year's industry average."
Inverse reached out to Tesla's press office for additional comments regarding Reveal's claims but was redirected to the company's press release.
The statement included a "truth table" that listed each of the publication's claims and either refuted them as "fiction" or stated that the publication cherry-picked sources with negative things to say about the company to fit a "pre-conceived narrative." Tesla was vehement in saying that most of its employees believe the company holds their safety in the highest regard.
"Our goal is to be the safest factory on Earth…We know these opinions are not representative of the 37,000 employees at Tesla, because in our most recent anonymous company survey, our production employees overwhelmingly agreed that the company values their health, safety and well-being," stated the press release.
United Auto Workers has been attempting to unionize Tesla workers for about two years now. The company was previously accused of firing workers in support of unionization, a claim that the National Labor Relations Board has since filed an amended complaint about.
Tesla has been subject to an on-going racism lawsuit, which Musk said is a "hotbed for misinformation." Musk's aerospace company, SpaceX, also settled a lawsuit to pay $4 million to thousands of underpaid employees in 2017.
Musk has not made any remarks regarding these new Tesla accusations as of 4:30 p.m. Eastern.