Netflix Earnings: 5 Tech Predictions from the Experts
Will Netflix continue its hot streak?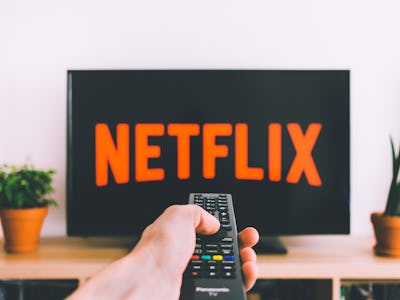 Unsplash / freestocks.org
Entertainment streaming platform Netflix had a star-studded fourth-quarter earnings report at the end of 2017.
Ahead of the company's 2018 first-quarter earnings call Monday, analysts are predicting the series-streaming monolith saw significant growth — although not as much as the previous quarter. Experts are also forecasting a shift in Netflix's original-content strategy to appeal to a wider audience as competition in the industry grows.
Below, Inverse has rounded up five points that are expected to be mentioned in the April 16 report at 6:00 p.m. Eastern.
1. U.S. and International Subscriber Growth Estimates Are in Line with Netflix's January Forecast
In a letter to shareholders issued on January 22, the streaming company anticipated that it would increase its paid membership numbers in the United States and internationally by 1.45 million and 4.9 million respectively. Wall Street analysts estimates are for a 1.48 million subscriber increase in the U.S. and 4.84 million internationally.
These additions would be a slight decrease from last quarter when Netflix added 1.98 million U.S. subscribers and 6.36 million international members. However, if these estimates ring true, Netflix will be on track with their predicted rates of growth.
2. Focus on International Growth as U.S. Count Slows
Quarter by quarter, Netflix has seen a slow down in U.S. streaming additions while international additions have seen an uptick. The reason for this is not quite clear, but many have chocked it up to an increase in account-sharing between friends and family.
Because of these changes in growth the company seems to be hone in on these markets with targeted series to attract even more customers globally.
3. Netflix Concentrates on Indian Market with Newly Announced Original Series
In the same letter, Netflix laid out the framework for a content strategy aimed at various countries like France, Poland, India, Korea, and Japan. More recently, the company announced it will be producing more shows aimed at Indian viewers after three positively received Indian productions earlier in 2018.
"We are proud to continue to invest in original content in India," says Erik Barmach, vice president of international original series, in a February statement. "These three series, from the scary to the supernatural, represent the tremendous diversity that Indian storytelling holds for a global audience. We are thrilled to work with some of the world's most talented writers and producers to bring these stories to life for India and the world."
These three new productions include Leila, Ghoul, and Crocodile, which have not been given an official release date as of yet.
4. Q1 Saw Almost 500 Hours of New Content
In his earnings call preview, John Blackledge senior research analyst at Cowen & Co. estimates that Netflix released around 483 hours of U.S. original programming during 2018's first quarter. That's an 85 percent increase from last year.
That's a little over 20 days worth of entertainments, which involved 18 new original series, 11 returning series, and 14 original movies.
5. Potential Long-Term Risk In The Future
While things are looking good for Netflix ahead of today's earnings call, Michael Pachter from Wedbush Securities that the company could run into trouble due to the lose of content-licensing deals.
"The combination of less content from Disney (pulling the majority of its newer content at the end of 2018) and a steady migration of Comcast, Time Warner, and 21st Century Fox content towards exclusive deals with Hulu will ultimately lead to lower subscriber satisfaction," he writes.
It's significant to note that an analysis by 7Park Data found that 80 percent of Netflix U.S. viewing stems from licensed content like Breaking Bad and The Office. The suspension of these deals could result in unsatisfied subscribers moving to other service .
As the entertainment streaming industry booms all over the world, Netflix faces stiff competition from other services like Amazon Prime Video, HBO Go, and Hulu. The company will need to set itself apart while holding on to the subscribers it has amassed to continue succeeding in the sector.