Snapchat Brings Back Its Chronological Feed — But There's a Catch
Will Snap undo its infamous update?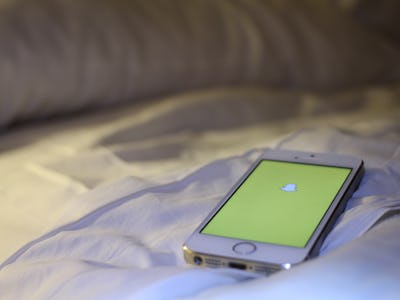 Wikimedia / Sturm
Is Snapchat rethinking its recent redesign? Speculation rose after some users spotted its feeds reverting to the previous chronological order.
Snapchat's much-talked-about interface overhaul has been met with mixed reviews since launching earlier this year. The redesign's algorithm-heavy feed, in the style of Facebook and Twitter, caused frustrations for many of Snap's most loyal users — so much so, the company even attempted to "undo" the update.
Now it seems Snap Inc. may be thinking the same. This week, some of Snapchat's users spotted their friends' Stories back to the chronological order that Snapchat had utilized since the Story feature launched. While the recent major update caused the feed to surface the most engaged Stories, this new tweak shows your non-celeb and brands' content in reverse order.
Snap Inc. could not be reached for a comment on the reported algorithm tweak. The features addition announcement is the latest in a series of design updates Snapchat has made in the past few months, including a major overhaul of the app's interface design. Last week, the photo-sharing app rolled out Group Video Chat and Mentions to its users.
With the update, users can start a group video call by tapping the video icon in an existing group chat. According to the company, Snapchatters can have up to 16 friends simultaneously in a video chat, with each receiving a notification to join the call. If you somehow have even more friends who want to join a call, you can have up to 32 friends in a group voice chat, which can be initiated by tapping the phone icon.
All the shifts in design — which incorporates some of rival Instagram's beloved features — imply that Snapchat is willing to give back users the classic features they loved most about the app.