Responding to Backlash, Facebook Will Allow All Users to Unsend Messages
The company was caught tampering with users' inboxes.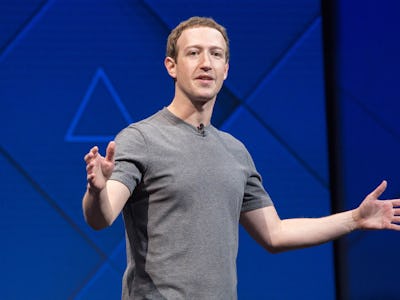 Flickr / Anthony Quintano
The average Facebook user normally can't rescind messages once they've sent them to others. Once it's sent, it's set in stone. But now that Facebook was caught retracting messages from Mark Zuckerberg and other executives, the company says it plans to make the option available to everyone.
On Thursday, TechCrunch reported that Facebook had been using a secret tool to delete messages from recipients' own inboxes without disclosing those deletions to the people who received them. The company was using this tool to retract messages sent from Mark Zuckerberg and top executives. Besides being an uncomfortable breach of trust for users, some policy experts went so far as to compare it to the destruction of evidence.
Facebook says the secret tool was created for company executives as a data protection mechanism. After the Sony Pictures hack in 2014, when a data breach revealed offensive and embarrassing emails from company executives, Facebook created the tool to secretly erase messages from recipients' inboxes, presumably because these messages would also have damaging effects on the company were they to be leaked. Responding to the backlash amassed after the report, a spokesperson from Facebook Messenger said the tool will soon be available to everyone:
"We have discussed this feature several times. And people using our secret message feature in the encrypted version of Messenger have the ability to set a timer — and have their messages automatically deleted. We will now be making a broader delete message feature available. This may take some time. And until this feature is ready, we will no longer be deleting any executives' messages. We should have done this sooner — and we're sorry that we did not."
Facebook users can now expect either an "unsend" button or a timed expiration feature in their Facebook messaging app in the coming months. In the meantime, the company also announced that Mark Zuckerberg's ability to retract messages will be paused until the feature is made available to everyone. Rather than apologizing for tampering with personal inboxes, the company apologized for not letting everyone do it.
Looking ahead, it's still unclear whether recipients will be notified when a message is retracted from their inboxes. It also remains to be seen whether the availability of the tool will help users forgive the company for tampering with their inboxes in the first place. For now, Facebook's initial failure to publicly disclose such meddling is still seen as a massive breach of trust.