Bitcoin Price Falls to $6,600 as Cryptocurrency Market Struggles
Is India's new cryptocurrency announcement to blame?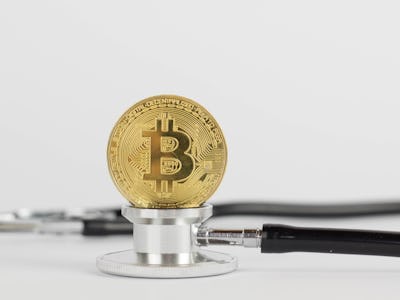 Flickr / marcoverch
Only a day after slipping under the $7,000 threshold, bitcoin momentarily dipped to $6,575 on Friday, a low that it previously sunk to on April 1. At 11:45 a.m. Eastern, the world's largest cryptocurrency by market capitalization is valued at $6,594, as most of the top tokens are inundated in a sea of red, according to CoinMarketCap.
April did not start off on the right foot for the cryptocurrency market. During the start of the month, the total value of all currencies being traded fell to $243 billion. The total market capitalization then added $40 billion in a matter of two days, but all of those gains were pretty much wiped out as it dropped to $248 billion on April 6. This downturn comes in light of a sharp market fluctuation that occurred roughly at 10 p.m. Thursday night. The swing shaved over $200 off of bitcoin's value and $12 from Ethereum, which is priced at $368 as of 11:10 a.m. Eastern.
The cryptocurrency market is no stranger to ebbs and flows in price, currencies could see a rebound much like what occurred earlier in the month. However, these price dips could be the result of India's newly announced cryptocurrency policy or economic turmoil between China and the United States.
The Reserve Bank of India (RBI) on Thursday released a statement announcing a bar on regulated financial institutions from dealing with digital currencies. This is a move similar to China's stance on cryptocurrency, RBI wants to sever ties with other tokens as it prepares to launch its own. While this new policy will take a few months to take effect, it could have caused some Indian investors to sell.
The looming threat of a trade war between China and the U.S. could have also been the culprit. The Chinese government announced new tariffs on 106 American products Wednesday. As investors await a response for the White House, they could have cut out riskier investments, like cryptocurrencies, in fear of economic turbulence.
It's difficult to pin cryptocurrency price performance to a single event but the compounding effects of new digital currency policies, trade deals, and general market fluctuation could be the cause of this bitcoin downturn.