Who Is Nasim Najafi Aghdam? Alleged YouTube Shooter May Have Had a Grudge
She was reportedly known for lashing out at YouTube.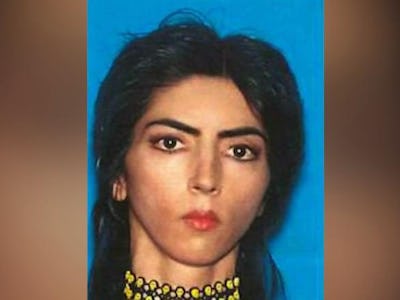 The San Diego police department has identified a 39-year-old woman, Nasim Najafi Aghdam, as the person responsible for the shooting at the San Bruno YouTube headquarters on Tuesday.
Police say Aghdam entered the office with a handgun and injured three people before committing suicide. The motive for this act of violence remains unclear, but the online presence of a person matching Aghdam's profile suggests she had a grudge against the video-sharing platform as a whole.
The social media user suspected to be Aghdam was an avid content creator on YouTube with four different channels where she posted in English, Farsi, and Turkish. The user described herself as a vegan, artist, bodybuilder, and animal rights activist on her website. More recently, she had begun lashing out at the video platform for censoring and demonetizing her posts. Her website contains rants about how she believed YouTube was purposefully suppressing her content, leading her to receive fewer views and less revenue from her videos. All of her channels and social media accounts have since been deleted in light of the ongoing police investigation of the shooting.
"There is no equal growth opportunity on YOUTUBE or any other video sharing site, your channel will grow if they want to!!!!!!" a post on her site read.
Early in 2017, YouTube did employ stricter advertisement revenue rules after ads were found running against content promoting hate speech and terrorism. The site made it even harder to monetize videos in January after it was blasted for failing to police offensive videos. These policy changes affected a lot of lesser-known YouTubers and most likely took a toll on the account suspected to belong to Aghdam.
It has also been reported that her family members were concerned she would act on her frustrations toward YouTube. According to Recode, Aghdam's father reportedly told authorities that she was angry at the company after it "discriminated and filtered" her. Her brother also told CNN that he warned police she might do something drastic after Aghdam went missing on March 31. The same report stated that authorities had no evidence suggesting that Aghdam specifically targeted any of the victims.
In a statement issued by the Mountain View Police Department on Wednesday, authorities disputed the claims of Aghdam's family. The release stated that the authorities located her after she had been reported missing and that during a 20-minute interaction with her, she failed to "mention anything about YouTube, if she was upset with them, or that she had planned to harm herself or others." It also went on to say that during all calls with Aghdam's father and brother, they "at no point … mention anything about potential acts of violence or a possibility of Aghdam lashing out as a result of her issues with her videos."
Authorities are actively investigating this possible motive.
This article has been updated to reflect the statement issued by the Mountain View Police Department on Wednesday.