YouTube Employee's Twitter Hacked Following Shooting at San Bruno Headquarters
A lot of misinformation made its away around social media.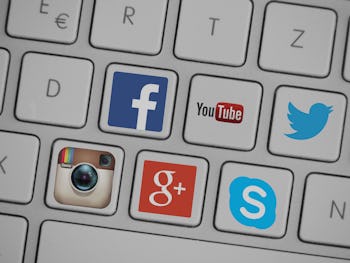 Pixbay
The police department in San Bruno, California responded on Tuesday to accounts of an active shooter inside of the YouTube headquarters. Many of the initial reports of the incident came from the video-sharing platform's employees who were witnessed to the incident from the onset.
YouTube product manager Vadim Lavrusik's tweets were a few of the first widely circulated accounts of what was happening on the ground. Roughly an hour after Lavruski had notified his followers about the situation, two suspicious tweets appeared on his account that raised suspicions about whether he'd been hacked. This appeared to be the act of an unknown hacker who hijacked Lavruski's account to spread misinformation following the attack on the office.
One of the aforementioned tweets contained homophobic language, while the other appeared to attempt to mislead Lavruski's followers into believing a friend of his was missing amid the chaos. The latter included a Flipboard link to a picture of Daniel Keem, a YouTube celebrity who hosts the gossip show "Drama Alert" on the website.
The tweets were flagged by multiple reports across the platform. Twitter CEO Jack Dorsey even personally responded to a report. The posts have since been deleted, however, Lavruski has over 40,000 followers and the fake posts gained some traction before they were taken down.
Even after the posts were removed, it appeared that Lavruski's account was either being spammed or was experiencing some type of back-end hiccup. The top of his Twitter page continuously states that there are 20 to over a hundred new tweets on his profile.
There have been multiple accounts of misinformation regarding the YouTube shooting. The compromise of Lavrusik's account appeared to occur for similar nefarious reasons.