Google Bans All Cryptocurrency Mining Extensions From Its Chrome Web Store
Chrome is taking steps to fight cryptojacking.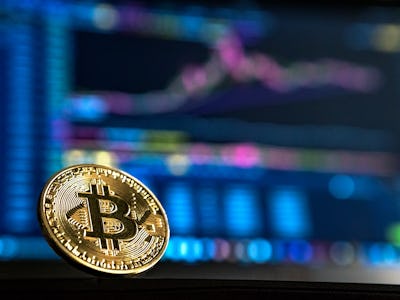 Unsplash / Andre Francois
Fed up with cryptojacking and other cryptocurrency abuses, Google announced that it will ban all browser extensions that mine crypto from its Chrome Web Store.
Google's Chrome Web Store had previously allowed for single-purpose mining extensions, ones in which the developer clearly stated the intention of the mining software and agreed that its only purpose was to mine. Google is rescinding that arrangement after discovering that 90 percent of the extensions that mine cryptocurrency failed to comply with the rules.
Cryptojacking, the process of stealing coins by secretly forcing other computers to use their resources for mining, became a serious problem for Chrome. Archive Poster, a former Chrome extension that promised users an easy way to interact with Tumblr posts, was removed from the extension store after it was caught cryptojacking Monero. The process can slow down a target's computer, push up energy usage, and in some cases destroy the battery from overheating.
"The extensions platform provides powerful capabilities that have enabled our developer community to build a vibrant catalog of extensions that help users get the most out of Chrome," James Wagner, Google's Extensions Platform Product Manager, said in the announcement. "Unfortunately, these same capabilities have attracted malicious software developers who attempt to abuse the platform at the expense of users. This policy is another step forward in ensuring that Chrome users can enjoy the benefits of extensions without exposing themselves to hidden risks."
Effective immediately, Google will no longer allow these extensions into the Chrome Web Store, and any existing extensions that mine cryptocurrency will be scrubbed from the store by late June.
Unfortunately, Google can only ban the extensions where cryptojacking has already been detected, rather than the countless other extensions that still operate under the radar. Chrome users who find their browser utilizing too much CPU are advised to report suspected cryptojacking to Chrome Task Manager.