Ethereum: Vitalik Buterin Proposes "Real" 120 Million Cap on April Fool's Day
He claims the idea is still "real" despite beginning as a joke.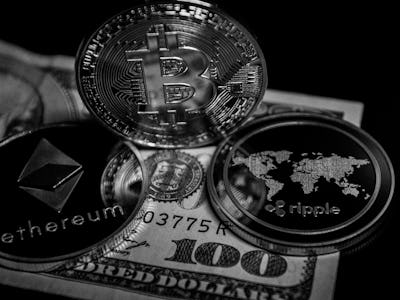 Pixabay
A proposed Ethereum cap by Vitalik Buterin had the internet buzzing Sunday before it was revealed to be a "meta-joke." The newly announced Ethereum improvement proposal (EIP) stated that the cryptocurrency should be set to a cap of 120 million.
Buterin, the creator of the Ether network that issues Ethereum, "proposed" on Sunday that the currency should be set "at 120,204,432." While he quickly confirmed that it was a joke, he claims the idea is still "real" despite it beginning as a humorous prank. "The proposal is very real in the sense that the words actually were written in the github issue, and the arguments for it are real arguments," Buterin tweeted early Monday morning.
The GitHub post explains that 120 million is exactly double the amount of the current ether supply, according to Coindesk. Buterin explains that being in favor of a proposed cap "will ensure the economic sustainability" of Ethereum as a viable currency in the ever-competitive crypto space. While Buterin ended up walking back the trope as an April Fool's prank, he did get crypto watchers vying for the proposal to being considered indeed. In fact, he went went on note that he now "believes that fixed supply is worth considering" thanks so the meta arguments the post ignited on Twitter. These included making coin distribution "more egalitarian."
If the proposal is embraced by the network's community, it would follow in the footsteps of crypto giant bitcoin, which has a lifetime cap of 21 million, as per its stern protocol.
This "call for change" also comes at a time where the cryptocurrency market is proving to be seriously unstable. Last week, the market cap fell to $300 billion. Plummeting bitcoin and Ethereum prices are the main force in bringing down the overall value of the market, but other alternative cryptocurrencies such as Ontology and 0x are easing the freefall by performing better than average.
A cap on Ethereum production could be the first step to getting the currency back on track, regardless of the jest it began as. "If for some reason this EIP is adopted at a point where it is too late to set a max cap at 120 million, it is also possible to set a higher max cap," Buterin tweeted prior to admitting his prank. "I would recommend 144,052,828 ETH, or exactly 2x the total amount released in the genesis block including both the sale and premines."