Google Maps Celebrates April Fools' Day With 'Where's Waldo?' Game
Not really a prank, but still fun.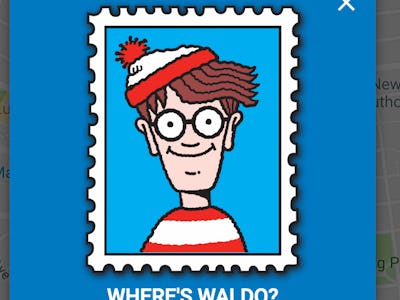 Google
With April Fools' Day approaching, companies are ready to prank people in a variety of ways. Google took a different approach this year by incorporating a childhood favorite into Google Maps.
On Saturday, Google Maps updated to include a Where's Waldo? game. Users can visit the web page or pull up the app to find the world traveler and his friends Wenda, Woof, Wizard Whitebeard, and Odlaw, who's technically not a friend. Once a game starts, a location in the world will show up in the form of the classic art style from the books. From there, players will have to find Waldo and friends by carefully looking at each picture. Badges are rewarded to those who find new characters in the game or reach new locations, and players receive some interesting info about each location.
The idea for including the famous character from the children's books came from Google Maps product managers Max Greenwald and Shreena Thakore. The two, both fans of Google's previous April Fools' Day pranks, told Fast Company the idea to incorporate Where's Waldo? came to them in January when they were trying to figure out something that would be fun and not detract from the Google Maps experience. Incorporating Waldo into Maps made perfect sense as the character represents traveling the world and is known around the globe.
"We have to be thinking about folks all around the world," Greenwald said. "The grandmother in Argentina who speaks Spanish, the boy in Russia who speaks Russian."
Where's Waldo? on Google Maps will be available throughout the week on the Google Maps site and app. Google Assistant can also start the game by asking it, "Where's Waldo?"
April Fools' Day pranks are hit or miss. In 2016, Google added the option to "drop the mic" on emails via Gmail, and some users were not amused.