Facebook Leaked Memo: 'Maybe Someone Dies' Because of Our Tools
"The work we do in growth is justified."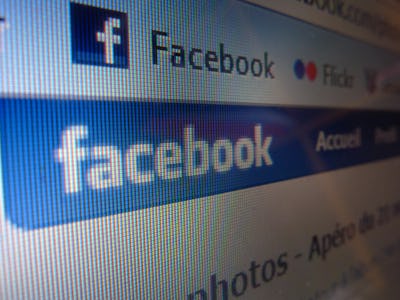 Franco Bouly | Flickr Creative Commons
In a leaked internal Facebook memo from June 18, 2016, Facebook Vice President Andrew "Boz" Bosworth highlighted the ways in which the company's tools could be used to harm the public, insisting that potential tragedies — such as death and terrorism — were byproducts of the company's "growth tactics."
"Maybe it costs a life by exposing someone to bullies. Maybe someone dies in a terrorist attack coordinated on our tools. And still we connect people," Bosworth said in the internal memo obtained by BuzzFeed News. In the wake of Cambridge Analytica scandal, in which an outside company was able to exploit the private data of 50 million Facebook users, Bosworth's Machiavellian stance that the company is still "de facto good" suggests that Facebook leadership did not prioritize the safety of the people it was "connecting."
Titled "The Ugly," Bosworth's memo reveals the extent to which the company understands the risks and tragedies that the platform can facilitate. Bosworth, one of CEO Mark Zuckerberg's longest-serving deputies, shows little interest in mitigating those risks as they are necessary evils in the larger growth strategy. "The ugly truth is that we believe in connecting people so deeply that anything that allows us to connect more people more often is de facto good," the memo states.
"Boz is a talented leader who says many provocative things," Zuckerberg said in a statement to BuzzFeed News. "This was one that most people at Facebook including myself disagreed with strongly. We've never believed the ends justify the means. We recognize that connecting people isn't enough by itself. We also need to work to bring people closer together. We changed our whole mission and company focus to reflect this last year." Bosworth also responded to the leaked memo via Twitter, insisting that he "didn't agree" with what he wrote but merely sent it because those issues deserved broader discussion.
Despite Zuckerberg's insistence that most of Facebook disagrees with Boz's Machiavellian philosophy, Bosworth continues to be deeply involved in Facebook's News Feed, its anti-abuse systems, as well as its augmented-reality efforts. There has been no retaliation against Bosworth since the memo was sent in 2016 and no signs of his influence dissolving in any of these key Facebook projects.
It will be even more difficult for Facebook to insist that user safety and privacy are top concerns for the company now that a leaked memo from one of its top executives states the opposite.