The FTC Is Investigating Facebook Now
The federal regulator confirms it has opened its own investigation.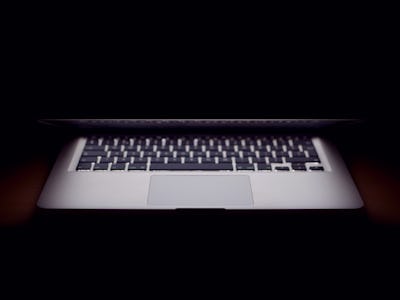 In the wake of 34 state attorneys general grilling Facebook with seven hard-hitting questions in the wake of the Cambridge Analytica scandal, the Federal Trade Commission is also getting involved.
On Monday, the FTC confirmed it has "an open non-public investigation into these practices," said Tom Pahl, Acting Director of the Federal Trade Commission's Bureau of Consumer Protection, in a statement.
Some 270,000 Facebook users willingly used an app created by Cambridge Analytica — "thisisyourdigitallife" — that allowed them to receive money in exchange for using an app that would scrape personal information about their friends and activity on Facebook, under the guise of academic research. Some 50 million Facebook users had their data scraped because they were friends with those 270,000 Facebook users. Then in early 2014, Cambridge Analytica used a "psychographic modeling technique" to create profiles on that data to inform political decisions.
"We exploited Facebook to harvest millions of people's profiles. And built models to exploit what we knew about them and target their inner demons. That was the basis that the entire company was built on," Cambridge Analytica whistleblower Christopher Wylie told The Observer. Cambridge Analytica was owned at the time by Robert Mercer, and headed by Trump adviser Steve Bannon. With the data, they built "a system that could profile individual US voters, in order to target them with personalized political advertisements," reported The Guardian.
Here's Pahl's full statement: "The FTC is firmly and fully committed to using all of its tools to protect the privacy of consumers. Foremost among these tools is enforcement action against companies that fail to honor their privacy promises, including to comply with Privacy Shield, or that engage in unfair acts that cause substantial injury to consumers in violation of the FTC Act. Companies who have settled previous FTC actions must also comply with FTC order provisions imposing privacy and data security requirements. Accordingly, the FTC takes very seriously recent press reports raising substantial concerns about the privacy practices of Facebook. Today, the FTC is confirming that it has an open non-public investigation into these practices."
Zuckerberg may also testify before Congress, something he's said he's open to doing: "What I think we've found so far is that typically there are people whose entire job is focused on an area," he said last week on CNN. "But I imagine at some point there will be a topic that I am the sole authority on and it will make sense for me to do it and I'll be happy to do it at that point."