What Is FOSTA? Reddit Bans Sex Work Subreddits Hours After Bill is Passed
The move has received a wave of backlash.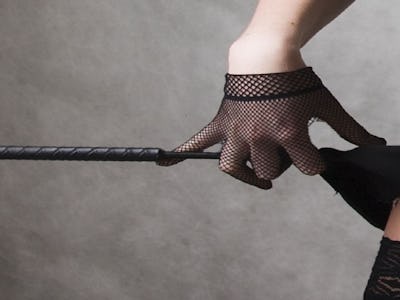 Pixabay
Following the move by the House and Senate on Wednesday to pass the States and Victims to Fight Online Sex Trafficking Act (FOSTA), Reddit announced that it had changed its content policy to forbid the trade of some goods and services, which included firearms, drugs, and "paid services involving physical sexual contact." By Thursday, r/Escorts, r/MaleEscorts, r/Hookers, and r/SugarDaddy had been banned by the site.
The FOSTA essentially penalizes websites that facilitate sex trafficking, and many Redditors questioned Thursday if the new content policy and subsequent bans were an act of preemptive damage control.
FOSTA will amend Section 230 of the Communications Decency Act, which Congress claimed was "not intended to provide legal protection to websites that unlawfully promote and facilitate prostitution and websites that facilitate traffickers in advertising the sale of unlawful sex acts with sex trafficking victims." Critics of Section 230 claimed it granted immunity to internet service providers (ISPs) in cases involving sex-trafficking. FOSTA will amend the federal criminal code to now impose penalties such as fines and possible jail time for anyone who "owns, manages, or operates an interactive computer service (or attempts or conspires to do so) to promote or facilitate the prostitution of another person."
The move to pass the controversial bill has received backlash, particularly from those who argue that it could actually cause more harm than good, as many sex workers use the internet as a means to communicate about their trade with other sex workers. Furthermore, it stands to move sex work further underground. Among those who have castigated the bill are Electronic Frontier Foundation activist Elliot Harmon and Senator Ron Wyden (D-OR), an initial Section 230 author.
"This bill will only prop up the entrenched players who are rapidly losing the public's trust," Wyden said of FOSTA earlier this year. "The failure to understand the technological side effects of this bill — specifically that it will become harder to expose sex-traffickers, while hamstringing innovation — will be something that this Congress will regret."
In its Wednesday post announcing the ban, Reddit made no mention of FOSTA. Reached by Inverse on Thursday for comment, a Reddit spokesperson said: "Moving forward, we are prohibiting transactions that are either illicit or strictly controlled. Communities focused on such transactions and users who attempt to conduct them will be banned from the site."
It's yet to be seen how the bill's effect will be felt by communities on Reddit. The platform's announcement has already won its fair share of critics, particularly among sex workers themselves.