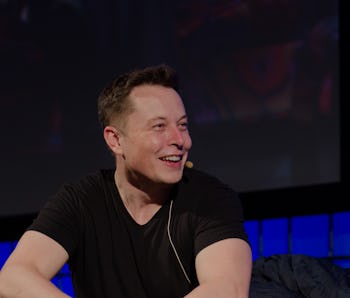 Innovation
Why Elon Musk's $2.6 Billion Reward Plan is a Tough Win for Tesla
Heisenberg Media
Elon Musk could be in line for an extremely generous reward if he meets all 12 goals in a new payment plan approved by Tesla's shareholders in a special meeting on Wednesday. The plan helps reduce one of the biggest threats to Tesla — that Musk could leave to work on something else — but it comes at a staggering cost.
The package, first outlined in January, will discourage Musk from devoting more time to his SpaceX, Neuralink, and Boring Company ventures. The package only pays out if Musk stays as either CEO or a combined role as executive chairman and chief product officer. To receive the full payout, Musk will have to increase Tesla's market cap from $54 billion to $650 billion over the next 10 years.
One of the most visible changes is it could make Musk far richer than he is today. CNN noted that Musk currently has a Tesla stake worth $12 billion, and the stock awards from the plan are estimated at $2.6 billion. The absolute most Musk can make in profit from the options is $55.8 billion, meaning the CEO stands to make a sizeable boost to his finances in the best case scenario.
Not everyone was pleased with the plan. Institutional Shareholder Services, an advisory group, spoke out against the proposal as a flawed plan that would "overshadow the underlying rationale" of the incentive. Glass Lewis also opposed the deal, describing the upfront cost as "staggering." Another notable opponent of the deal was the $1 trillion Norwegian sovereign wealth fund, which owned 0.48 percent of Tesla's stock at the end of last year.
Ultimately, 96.7 million votes went for the plan and 23.4 million went against, an 80 percent vote in favor. Even those who spoke out against the deal noted that it's a strong enough incentive to stop an asset as valuable as Musk from leaving Tesla.
"We view the arrangement as a potential win-win for both shareholders and Musk, as the objectives are aligned to a shareholder-friendly combination of aggressive market capitalization objectives as well as a series of operational targets," CFRA analyst Efraim Levy told CNBC, while still questioning why Musk needed such a huge incentive in the first place.