Is Instagram Chronological Order Coming Back? 'New Posts' Suggests Yes
"We hope this makes browsing Instagram much more enjoyable."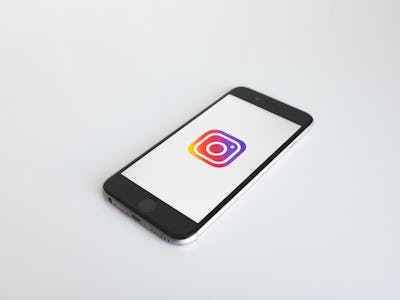 Unsplash / NeONBRAND
Instagram is testing out a "New Posts" button on its social feed, the company announced on Wednesday. The button, similar to the "see new tweets" feature on Twitter, will allow users to choose when they want to refresh their feed rather having than the app refresh automatically.
"We've heard it can feel unexpected when your feed refreshes and automatically bumps you to the top. So today we're testing a 'New Posts' button," Instagram said in a statement. "We hope this makes browsing Instagram much more enjoyable." The new feature is a response to increased interest in a chronological feed, as users have had difficulty finding the content they want to see because of algorithmic changes to the feed that prioritize Instagram stories.
Unfortunately for the chronological feed advocates, Instagram seems reticent to fully commit to a chronological feed. Instead, the social media platform said that the feed algorithms would factor in novelty, so newer posts are more likely to appear near the top of your feed. "With these changes, your feed will feel fresher, and you won't miss the moments you care about," Instagram said.
The "New Posts" button is just one a few new features Instagram has added in the past few months as the platform works to extend its user base beyond the younger demographics who already use Instagram in high numbers. In January, the service included the "Activity Status" feature, which was widely criticized. And on Monday, Instagram began testing a "regram" feature that would allow users to share posts in the style of quote tweeting.
Instagram will likely continue to add more features and tweak its feed to get the upper hand in its longstanding battle with Snapchat to become the premier social networking app of 2018. Given the current calls to #DeleteFacebook, it's not inconceivable that some Facebook users will be looking to switch social media allegiances. Instagram, which is owned by Facebook, may be poised to capitalize on Facebook's foibles.
Your move, Snapchat.