Get the Most Out of Your Mac With This Essential Apps Bundle
10 Seriously useful apps for one insanely low price.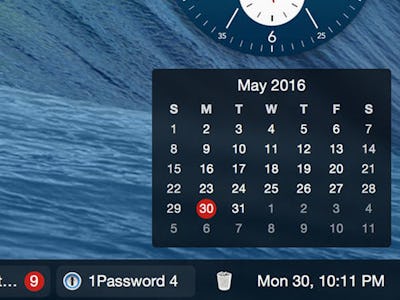 Stack Social
Mac owners, rejoice. There's a wild promotion going on right now for 10 of the best apps in the game. If you've ever wanted to get a little more out of your computer, be it a more powerful calendar app, or maybe just a casual game to while away a few hours, this is the deal for you. Currently 96 percent off, The 2018 Mac Essentials Bundle will give you a leg up. Honestly, I don't know why you wouldn't get this while the getting's good.
Here are the apps you'll get with the bundle, which runs at just $19.99. Were you to buy all these individually, you'd rack up a bill of over $500. This is that good a deal.
BusyCal 3, normally $49.99
A seriously powerful, feature-rich calendar and planning app that leaves the proprietary Apple Calendar App in the dust.
Cargo VPN: 2-Year Subscription, normally $79.99
You need a VPN, so let this tie-in deal finally be the one you get. Worth it for the price alone.
HoudahSpot 4, normally $29
You'll never lose a file again with this advanced, powerful search app.
uBar 4, normally $30
Customize your docks within an inch of its life. It's your computer, after all.
Cisdem DuplicateFinder 4, normally: Lifetime License $39.99
Find duplicate files on your mac, even if they're named differently, delete 'em, and watch your CPU power soar.
RollerCoaster Tycoon 3: Platinum, normally $19.99
A classic game that's, frankley, never been better.
Systweak Anti-Malware Pro: 2-Yr Subscription, normally $117
The age-old myth of Macs not getting viruses is long dead. Protect yourself and your data.
Concealer, normally $19.99
A powerful, industry-standard encryption app that stores your most sensitive data and keeps it locked the hell down.
Movavi Photo Editor, normally $39.99
Because we all need a solid, powerful photo editor, and sorry Apple, love you, but iPhoto just doesn't cut it.
Flip PDF for Mac: Lifetime License, normally $99
Customize and convert all kinds of PDF files into easy-to-read flipbooks for mobile.
The 2018 Mac Essentials Bundle is available to Inverse readers for just $19.99 for a limited time. Run, don't walk.