Three Simultaneous Salmonella Outbreaks in the US: What to Know
Guinea pigs, kratom, and chicken salad, oh my!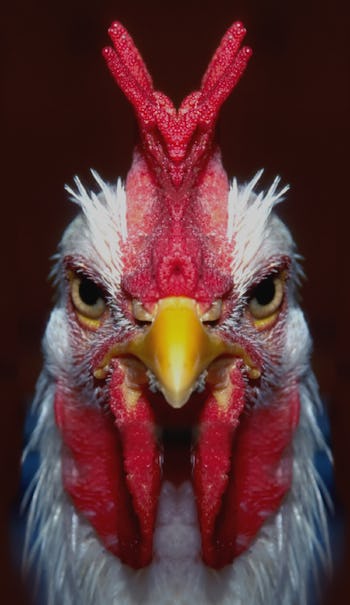 Flickr / jpalinsad360
It's almost the weekend, so we all know what that means: It's time to kick back with a chicken salad sandwich and a nice, warm mug of kratom tea while we pet our guinea pigs. And while this is probably still safe to do, Inverse has a reality check for all you chicken salad-loving, kratom-drinking cavy freaks out there: The U.S. Centers for Disease Control and Prevention reports that all three of these comfort items are currently the subjects of Salmonella outbreaks across multiple states.
This week, the CDC reported that 170 people have been sickened by Salmonella-tainted chicken salad in seven states, 40 people in 27 states have gotten sick from the opioid-like herbal drug kratom, and Salmonella that sickened nine people in eight states has been traced back to guinea pigs.
So far, the illness has put 77 people in the hospital, but none of the patients have died.
Salmonella is a bacterial infection, usually transmitted through food, that can cause diarrhea, fever, and abdominal pain. It usually only lasts a few days and is not often life-threatening, except in cases of extreme dehydration due to diarrhea, as well as for babies, elderly people, and those with compromised immune systems.
Here's the essential news on each outbreak:
Chicken Salad
CDC doctors traced the contamination back to chicken salad purchased at Fareway grocery stores in Illinois, Iowa, Minnesota, Nebraska, and South Dakota. As a result of this investigation, the company that produced the chicken salad, Triple T Specialty Meats, Inc., has issued a recall for all chicken salad sold for through January 2018. By analyzing samples of chicken salad, doctors determined the strain of bacteria, in this case, was Salmonella Typhimurium.
Kratom
While the herbal drug kratom has been at the center of controversy with the FDA recently, many doctors consider it safe. The drug's grey market status means that manufacturing techniques aren't well regulated, though, so a number of kratom users were recently exposed to Salmonella I 4,[5],12:b:-, a recently-emerged serotype of the bacterium. No specific manufacturer or retailer has been found responsible so far.
Guinea Pigs
Guinea pigs are at the center of the least severe — and objectively the cutest — of the three Salmonella outbreaks. CDC doctors linked guinea pigs to Salmonella Enteritidis, back to July 2015. Guinea pigs are not at the center of a Salmonella pandemic, but CDC doctors recommend that children younger than five years old should not be given guinea pigs as pets, due to the risk of bacterial contamination.
All in all, these three outbreaks are just three drops in the bigger Salmonella bucket. The CDC reports that 1.2 million people get sick from Salmonella each year, causing 23,000 hospitalizations, and 450 deaths annually. So odds are pretty good that you're safe petting your guinea pig, drinking your kratom, and eating your chicken salad. But just to be safe, give your guinea pig a bath, boil your kratom tea for three minutes, and for goodness sake, just make your own chicken salad at home (with a meat thermometer to confirm an internal temperature over 160 degrees Fahrenheit, of course)!