Pentagon Backpedals On Nearly $1 Billion Cloud Deal
Amazon partner loses out on hundreds of millions.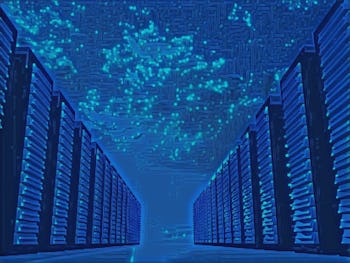 Flickr / kin.lane
The United States Department of Defense has reduced the price tag of a deal awarded to an Amazon partner from $950 million to just $65 million on Monday.
The Pentagon announced in February that Rean Cloud, a Virginia-based cloud service provider, had been awarded a contract to move the entire department's computing systems to the cloud. This rather swift decision came under heavy scrutiny as critics believed it showed a level of favoritism to an Amazon Web Services partner.
Just as quickly as it was announced, the Pentagon slashed its initially proposed figures by more than 90 percent and drastically reduced the extent of the deal. Rean will now only help in transferring the U.S. Transportation Command to the cloud.
"After reviewing the production agreement recently awarded to Rean Cloud LLC, the department has determined that the agreement should be more narrowly tailored to the original scope of the prototype agreement, which was limited to United States Transportation Command applications," Army Col. Rob Manning said in a March 5 statement, according to Inside Defense.
This major change up comes only days before the Pentagon is scheduled to host an "industry day", where private cloud companies interested in taking up the contract have a chance to meet with government officials.
All of this is in an effort to get the Department of Defense onto the cloud as quickly as possible. This project was announced by the department on February 15 in a release titled "Accelerating Enterprise Cloud Adoption."
As reported in the Washington Post, Deputy Secretary of Defense Patrick Shanahan said the Pentagon would focus its efforts on migrating to the cloud to "ensure we are employing emerging technology to meet warfighters' needs, and to increase speed and agility in technology development and procurement."