Expert Reveals Why Israel Crypto Ruling Could Spark a Bitcoin Boom
The Supreme Court of Israel has made a big announcement.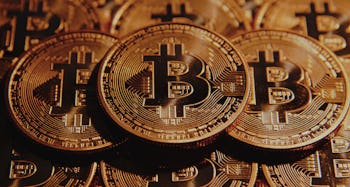 Bitcoin
The Supreme Court of Israel may help to spark the next Bitcoin surge. The court intervened in a dispute with a cryptocurrency exchange on Monday, stating the country's third largest bank did not have the right to close its account until a more thorough investigation is conducted. The news has been warmly received in crypto circles, as another sign of institutions recognizing the technology's legitimate role.
"If the Supreme Court will validate this decision, I estimate that the effect on the volume of Crypto trading will increase, since it will be much easier and more natural for customers to open crypto accounts in regulated institutions and convert Fiat money to Cryptocurrency," Ophir Gertner, co-founder of blockchain prediction markets platform Stox, tells Inverse.
The court reviewed a petition filed by Bits of Gold against Bank Leumi. The exchange has been operating since 2013, but last fall it came under intense scrutiny from officials. Monday's decision does not mean Bits of Gold's account will remain open permanently, but the judge's decision to impose a temporary injunction stemmed from the fact that the bank's concerns were more speculative and the exchange proceeded with clarity and did not break the law.
Gertner described the decision in a statement as "a significant advance in the regulation of digital currency trading."
Bitcoin, which is currently trading at $10,794 per token, is sensitive to regulatory announcements as investors wait to see what governments make of the new technology. The price steadily declined over the month of January as governments like South Korea and France announced crackdowns, while a 13 percent spike in the price over 24 hours in February came after a positive United States Senate hearing. A boost in trading volume, spurred by the Israeli decision, could help matters further.
"The court's decision enables us to focus on the growth of the Israeli cryptocurrency community," Youval Rouach, CEO of Bits of Gold, said in a statement. "We were the first to request for the creation of rules for digital currency trade and the first to comply with those rules and others. We'll continue to lead this field in order to give cryptocurrencies their rightful place - as a massive growth engine for the Israeli high tech and fintech industry."