'The Gifted' Season 2 Will Answer the Second-Biggest Question from Season 1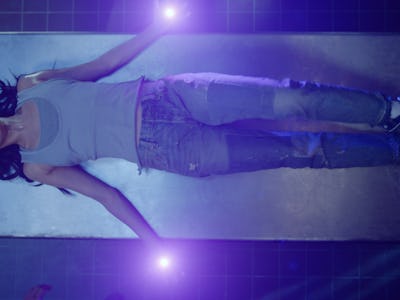 Fox
The Gifted is going to answer the show's biggest question in Season 2. Well, okay, the second-biggest question*. Where are the X-Men in Fox's X-Men series? We may or may not get a final answer in the sophomore season, but it's looking like we'll find out more about another mystery — details about "the incident" on July 15 — and that will shed some light on the X-Men's status.
In the show's second episode, Agent Jace Turner revealed that he lost his daughter in the event that the series creators likened to 9/11. "People talk about the X-Men, they talk about the Brotherhood, here's the thing: I'm never going to know if the blast of energy that killed my daughter came from a good mutant or a bad mutant," Turner said, and a later episode opens with a flashback that seems to suggest the event was a peaceful protest that turned deadly for an unknown reason.
"I would definitely like to explore 7/15 in more detail" showrunner Matt Nix told TVLine adding that we might see additional flashbacks about the fateful date.
Explaining what happened isn't the kind of thing The Gifted can do in a single episode, though. "It's a bigger deal than that," Nix said. "Linked as it is to the disappearance of the X-Men and the Brotherhood, the creation of the Mutant Underground and the attempted rebuilding of the Hellfire Club.
"It's kind of at the center of everything we're doing," he explained.
The Gifted ended up being a pretty great show by the end of Season 1, in part because it had, with some effort, moved past questions about where the X-Men are. While it makes sense that Season 2 has to answer some questions, hopefully opening the pre-show mystery box won't overshadow the current mutant action.
The third-biggest question on The Gifted is, of course, "Is Wolverine in This Episode?"