Apple to Beat EV Rush by Directly Buying a Key Battery Material
A surge in electric cars is coming.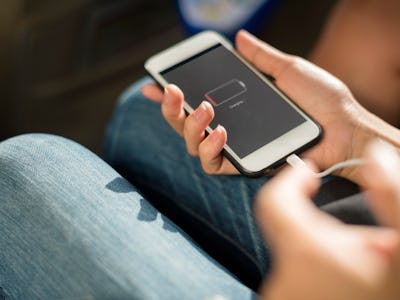 Unsplash / rawpixel.com
Apple has big plans to buy cobalt directly from the source, a key component in the lithium-ion batteries that have become increasingly critical to its device lineup. The move comes ahead of an expected surge in demand for the material, with electric vehicles using around 1,000 times as much cobalt as a smartphone.
Bloomberg reported on Wednesday that the company is acting now to avoid a shortage of materials for its iPhone and iPad devices. Where the company currently leaves this job to the battery manufacturers, a rise in the likes of Tesla and General Motors is expected to lead to a drop in availability.
"The market is expected to remain in surplus supply until forecasts of exponential growth in electric vehicle sales materialise around 2020," cobalt specialist Darton Commodities said in its annual report.
The group predicts a serious rise in cobalt use. While in 2017, lithium-ion batteries in portable consumer electronics still accounted for 72 percent of cobalt use, this is expected to drop in the coming years. And where around 55,700 tons of cobalt was used in lithium-ion batteries in 2017, this is set to rise to 74,500 tons in 2020 and a staggering 324,300 tons in 2030. Apple is aiming to source several thousand tons per year for five years or longer, but the initiative is by no means a certainty.
Cobalt is more a byproduct in the mining process. Trent Mell, CEO of First Cobalt Corp, told MarketWatch that around 98 percent comes from copper and nickel mines, and around 60 percent is mined in the Democratic Republic of the Congo. Supplies are tight, more so than lithium itself, and the industry is exploring new sources to avoid a major shortage.
A number of large-scale lithium-ion battery factories, aimed at supplying the coming surge in demand, will likely place further pressure on these supplies. When complete, Tesla's Gigafactory plant will produce 35 gigawatt-hours worth of batteries per year. By comparison, a top-of-the-range Model S packs a 100 kilowatt-hour battery. Northvolt is planning to build similar operations in Europe, while another plant in China will produce around 50 gigawatt-hours by 2020.
These projects are aimed at the demand from the influx of electric vehicles, which Bloomberg New Energy Finance expects to reach 530 million plug-in cars by 2040. With the world's 2.1 billion smartphones making up a comparatively tiny amount of cobalt, it's easy to see why companies are acting now.