Snapchat Adds "Tabs" to Redesign, Making it Slightly Less Annoying
Will it lure loyal users back?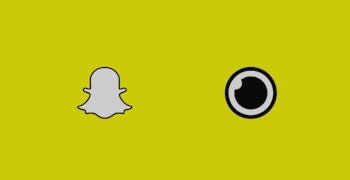 Snap Inc.
Snapchat is throwing disgruntled users a bone.
A major redesign was unveiled earlier this month, in which users saw a major change to their Discover and Stories pages. The update made it difficult to differentiate Stories and text chats, which were combined, along with separating "friends" from celebs and brands.
Now parent company Snap Inc. announced it's making an additional update, or tweak, to the Friends and Discovery pages. It will allow users to keep up with the Stories they care about most, whenever they want.
According to a Snap spokesperson, both iOS and Android will see a new "tabs" feature in the coming weeks. This way, Snapchatters can easily sort through friends with active Stories, Group Chats and Subscriptions for publishers and Discover.
The new new update comes as part of a roll out featuring a partnership with Giphy.
While this won't solve the major issue many are having with the update — that their IRL friends and celebs have been separated by Snap — it will at the very least help them find Stories quicker.
Despite protest, and even a petition, for Snapchat to bring back the old version, it turns out the change has not hindered the growth of Snap's user base. While a million old-school Snapchat fanatics signed the petition, that's still a vocal minority in perspective.
According to app data-tracker Appetopia Snapchat currently has 187 million daily active users, which makes the 1.1 million signatures a small percentage.
"The reality is that Snapchat are growing the demographic they set out to grow and the number of users is actually growing," an Appetopia spokesperson tells Inverse.
For example, in the U.S. market, Snapchat users aged 35-50 have grown from 13 percent of Snapchat's base to 17 percent within the past 30 days alone. And even with the unpopular update rolling out, Snapchat's Daily Active Users (DAU) have increased 7 percent (or one million users) during the same time period.
At this rate, the growth of older demographics may outdo the exodus of loyal young users Snapchat is losing with the new update.