TV Is Reviving 'To Live and Die in L.A.', the Best '80s Movie You Never Saw
William Friedkin is bringing his brilliant 1985 film to the small screen.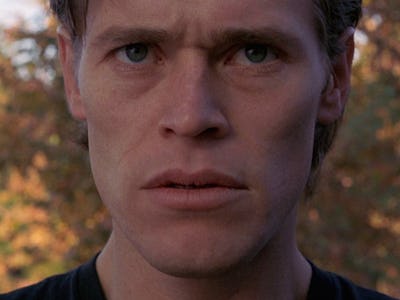 ign.com
To Live and Die in L.A. is not just a serene Tupac track, it's one of the best '80s movies you've never seen. Now that director William Friedkin is bringing his cop drama to TV in a series deal with WGN America, it's time to change that status. Go catch up to this hyper-stylized gem and bask in its synthesized 1985 glory.
William Petersen, who never got the type of Hollywood star career he deserved, dominates the screen in Friedkin's adaptation of a novel from retired Secret Service Agent Gerald Petievich. The film dives into the world of counterfeiting, as Petersen's Agent Richard Chance seeks to bring down the hottest hot bill forger in SoCal, Eric Masters (Willem Dafoe), who also killed Chance's partner. Of course.
The setup is nothing too new, but the best genre films seduce you into forgetting its cliches. To Live and Die in L.A. is sharply stylized, taut, and frothing with energy. Petersen carries the perfect gravitas of a hotshot lawman to oppose the calm, cold calculation of Dafoe's devious counterfeiter. When Friedkin is working at peak-Friedkin — as in The French Connection, The Exorcist, and To Live and Die in L.A. — few directors can touch his compelling, tightly wound storytelling.
When it landed in '85, critics generally loved To Live and Die in L.A.. But audiences shrugged. It raked in a modest $17 million, on a budget of $6 million, and faded out of sight, eclipsed by the pastel contrails of Michael Mann's Miami Vice series. And it never got the type of cult following so many films tend to do with home video.
Can To Live and Die in L.A. hold a full serialized story? I expect so. If it turns out you have WGN America, which I guess is a cable channel somewhere on my dial, you'll get to find out. Friedkin's under-appreciated classic, though, awaits in any case.