Apple iOS 12: Why the iPhone Home Screen Redesign Won't Change
The home screen has shipped on every iPhone in existence.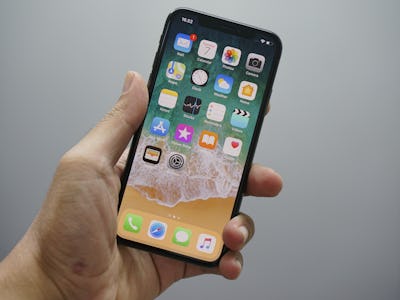 Unsplash / Bagus Hernawan
Apple has delayed a redesign of the iPhone's home screen until next year, as part of a big new approach to software development. The team behind the iOS operating system, which has received a major update every fall since the iPhone launched in 2007, will now have the ability to push features back to a future release and give them more time for polish.
One of the first new features to take advantage of this reorganization, Bloomberg reported on Monday, is a planned redesign of the home screen on the iPhone, iPad and CarPlay in-car system. The feature was originally slated for this year's release, expected to be announced as "iOS 12" at the company's summer developer conference this year. Instead of the planned redesign, Apple plans Animoji improvements and a single app type that works across iPad, iPhone and Mac.
The home screen interface has operated in basically the same way ever since former CEO Steve Jobs wowed the crowd at the first iPhone's launch. It makes for curious viewing in a world saturated with touchscreen phones, as it's easy to forget how simple ideas like "slide to unlock" and "touch to open app" were once bold and innovative:
While Apple has stuck to a tried-and-tested formula of an app icon grid accessible, easily accessible at a moment's notice, small changes have crept in over the years. "3D Touch," introduced with the iPhone 6S in 2015, allowed users to press harder on icons to reveal a fast list of app interactions, like setting a timer by pressing on the Clock app. The iPhone X, which launched in November 2017, removed the home button and replaced it with a gesture to swipe up from the top to access the home screen. Apple has also introduced a set of widgets into the leftmost panel of the screen.
The new approach to development, outlined by Apple senior vice president of software engineering Craig Federighi at a meeting last month, means the company won't have to rush to get these big-name changes complete in time for the annual release. When changing something as big as the home screen, which has shipped on over a billion phones since its introduction, Apple will want to get it right first time.