6 Best Reviewed Electric Razors on Amazon to Keep You Looking Sharp
Don't get (razor) burned by a bad purchase.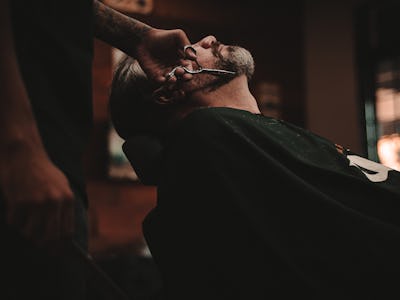 Unsplash / Allef Vinicius
As Flannery O'Connor once said in a short story, a good razor is hard to find. If you hate hand razors with a passion and enjoy the simplicity of dry, electric shavers, you might have noticed the market is flooded with hundreds of shavers, all purporting to be the BEST, the most POWERFUL, the most COMFORTABLE.
Of course, they can't all be, so we went hunting for the actual best. The ones that will not actively ruin your life every time you try to smarten up a little. Here are the six electric razors people swear by.
The Proskin is 100 percent waterproof, so you can take this guy in the shower for an even smoother, closer, more productive shave while you get ready in the morning. [Amazon, $49.97]
An upscale model that means serious business. Look at this thing! Looks like something that would terrorize Neo in The Matrix. The Arc 4 promises "nanoblades" that can deliver up to 14,000 cuts per minute. Utterly terrifying language, but an impressive feat for a razor. [Amazon, $139.99]
Remington is known for its high-quality, affordable beard trimmers. If you're not looking for anything fancy, this utilitarian trimmer will give you a neat, dry, comfortable shave without any fuss. [Amazon, $19.99]
No, the Multigroom isn't a Mormon wedding format, it's Philips answer to the mid-range beard trimmer. It comes with 18 different attachments to give you just about any kind of shave you could possibly desire. [Amazon, $29.95]
A lot of people swear by the Oneblade and its utter ease of use, with reviews pouring in about how well it compares to shavers five times its price (or even more!) [Amazon, $34.95]
There's a reason Gillette have been top of the men's grooming foodchain for decades on end: their stuff works, and it works well. The ProGlide is engineered with Braun razors, and works as a body trimmer as well as for your face (just, dear God, please remember to wash between uses. For your own sake.) [Amazon, $19.99]