Bitcoin Banned on Credit Cards? Banks Move Against Cryptocurrency
Major credit card issuers are refusing digital currency purchases.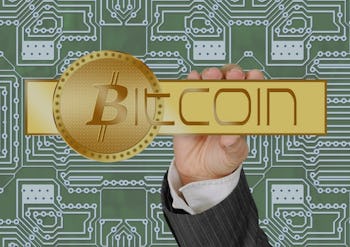 Flickr / Casinolobby.dk
Another serious blow has been dealt to cryptocurrency traders worldwide, this time by major banks.
Over the weekend United States-based banks Bank of America, Citigroup, JPMorgan Chase, Capital One, and Discover said they were no longer accepting purchases of bitcoin or any other cryptocurrency on their credit cards. Major banks in the United Kingdom made a similar move, including Lloyd Banking Group and Virgin Money.
Most of these financial institutions cited the high risk involved in trading cryptocurrencies as the reason for this move. A JPMorgan spokeswoman told Bloomberg that the bank was implementing this ban because it doesn't want the credit risk associated with digital currency transactions.
While the number of banks that have quickly enacted this new policy might come as a shock, there have been recent signs that a ban like this was coming.
On February 1, a team member for Coinbase, the largest cryptocurrency exchange in the world, revealed on Reddit that major credit card issuers had changed the rules regarding purchasing tokens.
"Recently, the MCC code for digital currency purchases was changed by a number of the major credit card networks and providers," writes Redditor, Coinbase-Olga. "This new code will allow some banks and card issuers to charge additional cash advance fees."
Many exchange sites offer investors the option to transfer funds into their accounts using credit cards. Many people opt to use credit cards instead of debit cards because they are liable for much less money if their card info was ever stolen. So cryptocurrency beginners might feel safer using a credit card as opposed to other methods.
These new bank policies will limit the options people have to get started on digital currency exchanges, potentially decreasing the amount of people investing in general.
The bans have just been rolled out, so it's hard to say exactly how they will affect the market in the long run. But at the time of writing, the cryptocurrency market is inundated in a sea of red. Bitcoin briefly dipped under $7,000 for the first time since November 2017, though it has reached $7,183 at time of writing
It's too soon to tell if this was directly caused by these major banks restructuring their their terms — the ongoing concerns about Tether may be the biggest factor — but this is likely part of the overall issue.