Why Apple Music Is About to Beat Spotify in U.S. Subscriptions
It may happen this summer.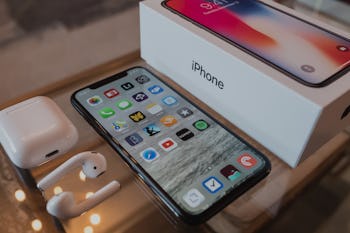 Unsplash / Drew Coffman
Apple Music has slowly gained ground in the premium music streaming market, and it could be getting ready to overtake the leader.
The service — which of course has the big advantage of coming preloaded on all iOS devices — is projected to overtake Spotify in U.S. subscribers this summer.
According to The Wall Street Journal, Apple Music is giving Spotify, the world's biggest streaming service, a run for its money ahead of the latter's public stock offering.
So why is Apple suddenly catching up to Spotify's trailblazing streaming popularity? There are several reasons.
In the past two-and-a-half years since its launch, Apple has quietly been working out the kinks in its service that previously kept users loyal to Spotify. A big one recently was Apple adding an "Offline Mode" that already existed on Spotify, which allows users to download and listen to content without the need for internet service.
Other factors in the Apple versus Spotify debate have to do with music licensing. With Apple's vast iTunes library at hand, users can take advantage of literally all the music in the world, some of which Spotify doesn't have. Artists notorious for keeping their music catalogs off Spotify include megastars Jay Z and Prince, both of which are available from Apple.
All this speaks to why, at this rate, Apple Music is set to overtake its rival this summer, sources familiar with the matter told the Journal.
Others companies like Pandora Radio, Amazon Music, and Google's YouTube paid streaming are said to be well behind the top two services in numbers of subscribers. For example, Pandora is reportedly moving away from the subscription streaming model and focusing on advertising tech for revenue. The service, which has five million subscribers, recently laid off five percent of its staff in an effort to save $45 million.
While streaming has been credited with revitalizing the music industry after years of declining record sales, it's still unclear how services like Spotify, Apple Music, or even the artist-backed Tidal will turn a profit from streaming.
The streaming wars, as they've become known, have led to many parties — including artists and record labels — shunning streaming altogether. This included Taylor Swift, who famously penned a letter to Apple CEO Tim Cook about streaming compensation. She later ended up partnering with Apple Music on streaming projects… only to return to Spotify streaming with her latest album this past November.
With Apple seemingly leading the pack in the coveted American market, a shift in attitudes toward streaming's business model may finally be coming. Plus, Apple's suite of hardware — which includes Siri-equipped AirPods and the upcoming HomePod speaker — can help further cement its status as a music distributor.
If any company can convince the music industry to make digital streaming the standard, it's Apple.
After all, iTunes was similarly credited with boosting the music industry's sales nearly two decades ago with its pay-to-download model. Now they just have to pull a new version of the same trick.