Nintendo Reveals Phone Game "Mario Kart Tour," and Here's How Fans Reacted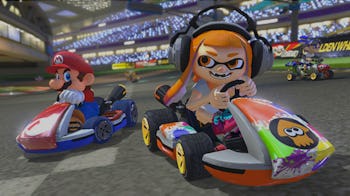 Ars Technica
On Wednesday, Nintendo announced there will be more Mario drifting into fans' smartphones. The Japanese games giant tweeted that it's cooking up Mario Kart Tour, a brand new mobile app set to be released sometime between April 2018 and March 2019.
Nintendo has released a string of smartphone games recently, including the hit Super Mario Run, which grossed $5 million on its first day in app stores. It seems like this title is piggybacking off of the success the company has seen with bringing the iconic plumber to phones worldwide.
This comes after Nintendo reported the immense success of Mario Kart 8 Deluxe, which has sold over 7 million copies since its release in 2014. The racing game has a massive following, and the franchise's extension to smartphones had fans buzzing with excitement.
However, there were some fans voicing their concerns over the potential cost of playing Mario Kart Tour. Super Mario Run was initially released at a $10 price point, but it later switched over to a freemium model that made players pay for certain in-game features.
Nintendo hasn't released any information regarding the price of this new game, but if it's anything like Super Mario Run there will most likely be some cost to play it, whether it's all upfront or for specific features as users play through.
Super Mario Run rocketed to the top of the Apple App Store upon its release in December 2016, with the mobile game claiming the #1 spot on the "Games" chart. Only time will tell if Mario Kart Tour will match its predecessor's popularity.