Meet the Unlikely Man Behind the Voice of Nintendo's Mario
He has "the best job ever."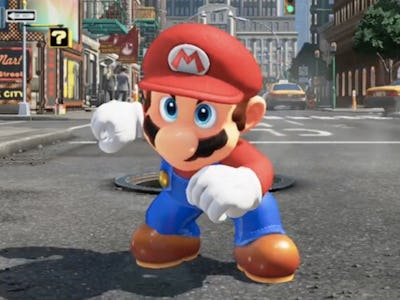 Nintendo was founded a lot longer ago than most people realize, on September 23, 1889, in Kyto, Japan. Founded as a playing card company, it existed as such for a long time before finding its defining role — providing video games to millions of people — relatively late in its life as a company.
Nintendo revolutionized video games in 1983 with the release of its Nintendo Entertainment System, and its first star was an Italian plumber named Mario.
Like Nintendo the company, actor Charles Martinet also found his defining role later in his career. He became the voice of Mario after a career as an actor in the theater, on TV, and in commercials. But for nearly 30 years, Martinet has been the voice of Mario and fully embraces the role, spending this weekend in Edmonton, Canada, at that city's comic book and entertainment expo.
"I crashed an audition 27 years ago to do this. And my direction was: 'Italian plumber from Brooklyn,'" Martinet said in an interview with NPR's Marketplace radio program last month. "What popped into my head was, 'Let's go, mamma mia!' And that was 27 wonderful years ago."
Martinet also doesn't take his voice actor role for granted: Martinet told the Hamilton Spectator he has "the best job ever."