Japan Just Started a Major Crypto Crackdown After Coincheck Hack
It follows the loss of over $500 million worth of XEM tokens.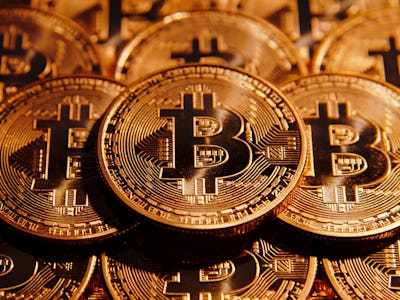 Bitcoin
Japan is cracking down on bad crypto practices. Authorities announced a new series of investigations Monday, aimed at pushing exchanges to clean up their acts if issues are found in their processes. The move follows a hack at Tokyo-based exchange Coincheck, which lost over $500 million worth of XEM tokens.
Reuters reported that the Financial Services Agency, Japan's regulatory body, has ordered improvements to Coincheck's operations following the loss, while also announcing plans to hold hearings with other exchanges. Any issues flagged up in the course of these hearings would lead to further investigations.
Japan has taken a proactive approach to cryptocurrency regulation. The regulatory agency started mandating that all exchanges register with the government last April. Since then, 16 exchanges have registered, while a further 16 including Coincheck have yet to receive clearance. Because Coincheck was established before the April rule, it's been allowed to continue operating before its application completes.
Coincheck confirmed that the stolen XEM tokens were stored in a "hot wallet" connected to the internet, as opposed to a "cold wallet" that can be stored offline. On Friday, around 523 million XEM tokens went missing, and the resultant loss sent the price of the token tumbling by 15 percent. Japanese authorities don't require a specific amount of cryptocurrency to be stored in a "cold wallet," nor is using a "hot wallet" banned.
Coincheck's hack ranks as the largest known cryptocurrency loss in history, larger than the Mt. Gox collapse that led to the loss of $450 million of bitcoins in 2014. At its peak, the exchange was responsible for the majority of bitcoin exchanges, and its collapse caused the price of one bitcoin to drop well below its all-time high of just under $1,000, a peak it didn't reach again until 2017.
Although the Coincheck hack is big, it did not cause a 2014-style crash because the market is very different now than it was then. At the time of the Mt. Gox collapse, the cryptocurrency market was worth just under $14 billion, with bitcoin accounting for 95 percent of that. Today the market is worth $523 billion, and bitcoin is just 35 percent of the total value. The market is bigger, wider, and far more diversified than it was in the Mt. Gox days.