STEM Jobs Are More Hostile to Women Than Other Occupations, Study Finds
Half of women working in STEM fields have experienced gender discrimination.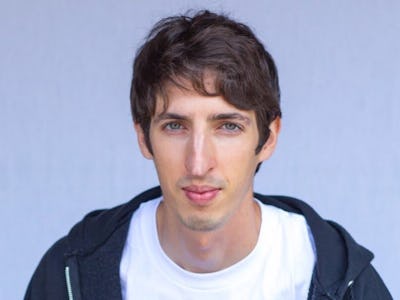 Gender discrimination is a problem in practically every industry, and it's inflamed by the fact that men don't really believe it's an issue. But we finally have some hard numbers to work with in order to expose how bad the problem is, thanks to a survey of 4,914 U.S. adults, about half of whom are employed in STEM fields. According to the report released Tuesday by the nonpartisan "fact tank" Pew Research Center, 50 percent of women working in STEM have been subjected to gender discrimination in their professional environments, compared to 19 percent of men in STEM professions and 41 percent of women in the broader workforce.
This news comes at a unique moment in the United States, as gender discrimination, sexual harassment, and sexual assault have been at the center of national discusion. It also happens to come one day after the announcement that ex-Google employee James Damore is suing his former employer for firing him after he circulated an anti-gender diversity memo. Damore's case is emblematic of the disparity between what women perceive as a serious issue and what many men perceive as too much fuss.
Gender discrimination can include professional factors such as pay gaps and lack of advancement opportunities, as well as interpersonal factors like inappropriate comments from male colleagues and unwanted physical contact. The percentage of women who report experiencing workplace gender discrimination is even higher in workplaces that are mostly male (78 percent), and among women in computer jobs (74 percent) and those with graduate degrees (62 percent).
Given that women report gender discrimination being so rampant, you'd think that everyone could agree that it's a problem. But according to the Pew report, men in STEM — like the Damores of the world — are significantly less likely to think that gender diversity is important.
"Americans' level of support for gender diversity depends, in part, on their own gender," the report reads. "Whereas more than half of women in STEM jobs and non-STEM jobs alike believe that such diversity is highly important (61% and 56%, respectively), fewer men in STEM and non-STEM jobs say the same (49% and 43%, respectively)."
Additionally, men in STEM are more than twice as likely to think that too much attention is being paid to gender diversity (five percent of women versus 13 percent of men).
The report also examined attitudes on racial and ethnic diversity, finding that ethnic and racial minorities experienced much higher rates of workplace discrimination than white Americans. Additionally, racial and ethnic minorities in STEM place a much higher importance on diversity in the workplace than white workers do.
"Blacks employed in STEM are far more likely than their white counterparts to say racial and ethnic diversity in the workplace is extremely or very important (84% vs. 49%, a difference of 35 percentage points)," reads the report. "Sentiments on this issue among Hispanic and Asian STEM employees tend to fall in between these groups."
This mirrors the differences in attitudes toward gender discrimination and diversity between men and women: Those who benefit from discrimination don't see it as an issue, whereas those who face difficulties as a result of discrimination see it as a very important issue.
Positive change in workplaces will be challenging to achieve, but the awareness brought by these numbers could be a good place to start. Even so, awareness alone won't squash gender discrimination. Illustrating the gap between awareness and action, a 2017 survey by The New York Times and Morning Consult found that one-third of men reported engaging in sexual harassment or "objectionable behavior" in the past year. Given this continued tendency toward inequality, it's hard to say whether comprehensive, quantifiable data that demonstrate the discrimination women and minorities experience even in an industry that's supposed to be progressive and forward-looking will change that. But it's a start.
You can read the full report here.